Minister warns over Guernsey benefit payment in 2011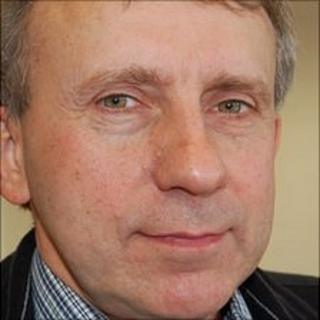 Guernsey's Social Security Department has warned it might not be able to stick to its 2011 budget.
Minister Mark Dorey said it was hard to plan what would be paid out in benefits under current economic conditions.
The 2011 budget is due to be debated this week, with the Treasury and Resources Department having recommended a real term freeze in States spending.
Deputy Dorey said he wanted to amend the budget to make it clear where any extra money needed would come from.
The department has been given a budget of £50,980,000 for the year.
Of that £48,400,000 is expected to be spent on 'formula-led expenditure', which includes invalid care allowance, family allowances, supplementary benefit and the health service and social insurance grants.
Deputy Dorey said: "Social Security understands and fully supports the need for constraint in public spending and greater budgetary control.
"But we feel that it is important that States Members fully understand Social Security's duties and obligations and the relatively limited scope we have to control benefit expenditure.
"We make every effort to control benefit expenditure through various initiatives to help people get back into work and investigating benefit fraud.
"But we are obliged under our legislation to pay benefits to people who qualify at the rates set by the States each year. We cannot simply stop paying or reduce rates in order to meet budget estimates.
"We are mandated to ensure that the most vulnerable sectors of our community who are least able to sustain financial hardship are not exposed to the risk of poverty or social exclusion."