Snow closes some Guernsey schools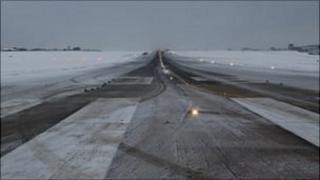 Some Guernsey schools have closed for the day but the airport has reopened after a 36 hour closure as snow continues to affect the island.
The closed schools are Amherst, Blanchelande, Le Murier, Le Rondin, Les Beaucamps, Links Centre, Notre Dame, St Andrews and Vauvert.
Some schools opened as normal while others began the school slightly.
Guernsey Airport reopened at 1215 GMT after clearance work on the runway.