Royal wedding holiday recommended to Guernsey States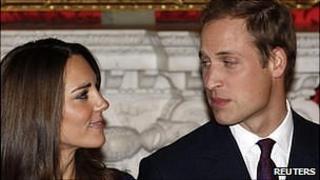 The royal wedding day of Prince William and Kate Middleton will be a public holiday in Guernsey if States members approve.
The Commerce and Employment Department decided it would put the recommendation to the States in January's meeting.
Minister Carla McNulty Bauer apologised for not consulting the public on the issue.
However, she said the department believed there was general enthusiasm for 29 April to be declared a holiday.
The UK Government named the day of the wedding a public holiday after the date was announced last month, shortly after the couple's engagement was made public.