New slaughterhouse is 'essential' - Guernsey farmers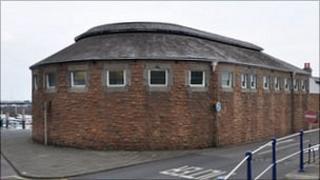 A new slaughterhouse could be built in Guernsey by spring 2012, if States members agree to plans.
The existing building on Castle Emplacement, St Peter Port, is due to close as it is not fit for use in the future.
It cannot fully meet upcoming changes to food handling regulations and can only handle cattle under 30 months old.
The Guernsey Farmers' Association said the building of a new facility was essential for the island.
Spokesman James Watts said: "It'd be a very poor show for Guernsey if it wasn't able to process its own meat.
"It's essential really, it's just a shame that the regulations require so much expense."
The Commerce and Employment and Treasury and Resources departments are due to bring plans for the new building at Longue Hougue to the States during the summer of 2011.