Alderney £5 royal engagement coin will boost revenue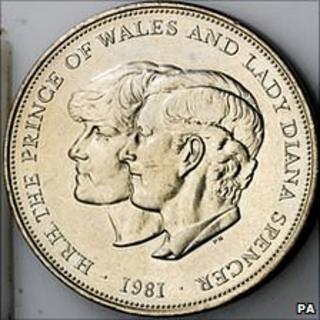 The States of Alderney hopes its revenues will be given a boost by the minting of a new coin celebrating the royal engagement.
The Royal Mint is producing a £5 coin to celebrate the forthcoming wedding of Prince William and Kate Middleton.
Richard Willmott, head of the Policy and Finance, said an improved royalties deal with the Royal Mint had been struck in the summer.
He said: "It will be a very welcome addition to the revenues next year."
Mr Willmott added: "Credit must go to Kerry Hatcher-Gaudion, our treasurer, who drove a very hard bargain - that we should get some very good new coins - it's very exciting."
It will be the second coin to come out in Alderney tender since the deal was struck, the first was to commemorate what would have been the 70th birthday of John Lennon.
Lennon won the Royal Mint's public vote for the next "Great Briton" to be immortalised on a limited edition coin, joining Sir Winston Churchill, Charles Darwin, William Shakespeare and Florence Nightingale in the series.
The Royal Mint has produced special edition Alderney tender since 1989 commemorating a number of royal occasions and others including the total eclipse in 1999, the history of the Royal Navy, Concorde's last flight and the 50th anniversary of the Mini.