Guernsey Police hail 24-hour crime crackdown a success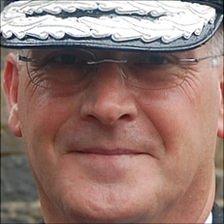 An island-wide campaign to crack down on crime has been hailed a success by Guernsey's chief of police.
Operation Action was a 24-hour exercise involving 95% of the force and included patrols to deter anti-social behaviour and under-age drinking.
The police cells and the standby court holding cells were filled following 12 arrests for a variety of offences.
Patrick Rice, who was appointed in August, said it proved how much could be done with existing resources.
He said: "It shows we can do more with what we've got and it's about finding value for money within our existing budget, [which is] what the taxpayer expects us to do.
"People can expect to see more of this... if people commit crime in Guernsey they need to know that they are going to have a very intimate relationship with Guernsey Police."
Related Internet Links
The BBC is not responsible for the content of external sites.