Murderer seeks life sentence minimum term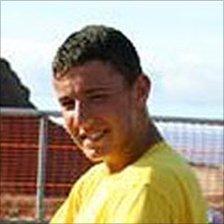 A Guernseyman sentenced to life for murder is due to have his case reviewed before a UK High Court Judge to decide how long he must stay in prison.
Craig Rouget was 19 years old when he killed James Dean, 21, in St Peter Port's High Street on 8 September 2006.
In July 2007 Guernsey's Royal Court sentenced Rouget to life imprisonment with a recommended 13 year minimum.
As he has been transferred to an English prison his case has to be reviewed and a minimum prison term set.
There is no legislation requiring Guernsey's Royal Court to set a minimum term of imprisonment, but during sentencing it recommended Rouget serve a minimum of 13 years before his release on parole or licence be considered.
A High Court judge can not overrule the sentence, but can decide on the minimum number of years Rouget must serve in prison before he can ask to be freed on parole.
Guernsey's Law Officers said the referral of Rouget's case to the High Court and his transfer to an English Prison was not unusual.
The case is due to be reviewed in London's High Court on 1 December.
Related Internet Links
The BBC is not responsible for the content of external sites.