Guernsey recycling site 'a great success'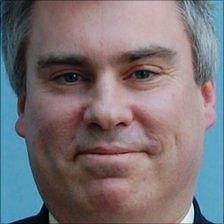 Guernsey's Longue Hougue recycling site is a "great success", according to the Public Services deputy minister.
Deputy Scott Ogier said: "Numbers of vehicles entering the site to drop off recyclable items continue to rise."
He said almost half of those visiting came to look for things to take away.
Since it opened in January 2008, more than 147,000 visitors have been recorded either dropping off recyclable items or looking for items to reuse.
More than 2,400 tonnes of material has been recycled and this figure does not include items that have been taken for reuse.
Deputy Ogier said: "People can pick up different items from bicycles to flower pots, and give a new lease of life to thousands of unwanted items that would otherwise end up in Mont Cuet [landfill].
"The items which are not scavenged such as damaged old tools and computers are stripped down and as much is recycled as possible."
The comments came as the weekend opening times change. From 1 November 2010 until 31 March 2011, the site will be open from 0800 to 1300 GMT at weekends before reverting to 0800-1700.
Related Internet Links
The BBC is not responsible for the content of external sites.