Sark decides to split feudal role of seneschal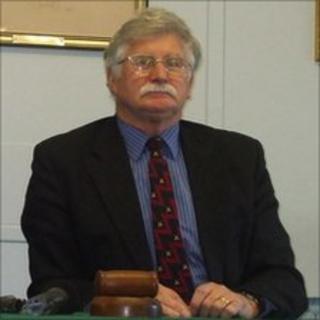 The feudal role of the seneschal of Sark, as both judge and president of the government, will be split, Chief Pleas has decided.
Lt Col Reg Guille, the current seneschal, will retain his post as chief judge but a new president will be elected from within the government.
Conseiller Paul Armorgie said the decision was a major change in the life of the island.
The move followed calls to change the role on human rights grounds.
Twenty of the 25 member of Chief Pleas voted for the split, which follows a major reform of Sark's governmental system at the end of 2008.
Chief Pleas, then a mix of hereditary seats and elected members, ended 450 years of feudal rule in the island by making the assembly elected except for the hereditary posts of seneschal and seigneur (lord).
Mr Armorgie said of the division of the role: "Sark could have continued to fight it, but I think it would have been to little or no avail.
"It's a great sadness when customs and traditions have to be changed, but we recognise the reasons why change is necessary."
The discussions in Chief Pleas including the similar roles of the Bailiffs of Guernsey and Jersey.
He said: "I think they'll now be significant interest outside of Sark as to how the roles of the bailiff, both in Guernsey and in Jersey, are now reviewed and looked at in light of what's happened in Sark.
"So in many ways what Sark has done today is leading the way as far as the island are concerned in terms of reform."