Herm beach popular despite rock fall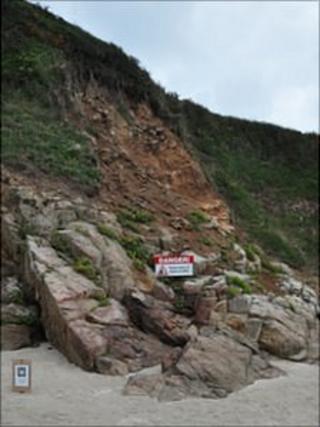 Tourists are continuing to visit one of Herm's most popular beaches, despite the danger of falling rocks.
Belvoir Bay suffered a landslide in March and signs were erected warning of further possible slippage.
Simon George, technical director of Herm Island, said the situation would continue to be monitored.
He said experts had advised seeing how the winter progresses before taking any further action.