School kept as community centre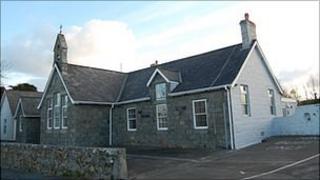 Plans to turn an old Guernsey school into a community centre have been overwhelmingly voted through by the parishioners of St Saviour.
A two-year campaign has called for the parish to keep the Mont Varouf building rather than selling it to developers.
Only eight of the 204 voters at the meeting on Wednesday were against the idea.
The Save Mont Varouf group will now need to raise £650,000 to get the community centre up and running.
It also has to get the States to lift restrictions which mean the site, which has been empty since 2005, can only be used for educational purposes.
Jayne Cataroche, the group's secretary, said: "It's been very hard work, but it's all worthwhile as I think this will be the start of having a heart in the parish.
"Somewhere for the parishioners to get together, to have a community spirit and to fund raise at the same time, so I'm really looking forward to the future."