Costs of dementia 'will double' in Guernsey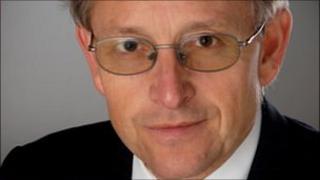 Guernsey will see the cost of dealing with dementia double in the next 10 or 20 years, the island's director of public health has said.
The global cost of dementia this year was almost £400bn and in the UK the number of people diagnosed with dementia is expected to triple by 2050.
Dr Stephen Bridgman said the increase in sufferers was partly linked to people living longer.
He said plans were prepared for the increase across a range of services.
Dr Bridgman said there was a lot of support for sufferers in the island.
He said it included memory clinics for people with early dementia.
He said it was important people, especially when nearing the end of their life, were treated "with dignity and the best care" they were able to give.