Guernsey toilet closures 'will save States £110,000'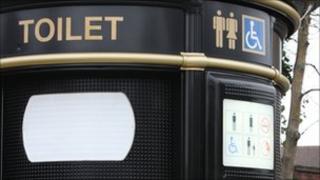 A number of public toilets in Guernsey are to close as part of a cost cutting exercise.
Facilities at Petit Bot, Moulin Huet, and Vazon South will close from November until February next year.
However the toilets in St Julian's Avenue, St Peter Port, will shut permanently, with the exception of the disabled facility.
Treasury and Resources Department said the move should save the States more than £110,000 a year.
A statement released by the States said the majority of toilets affected were near beaches, cliff paths or car parks, but public conveniences would continue to be available in numerous States buildings which are open to the public.
'Vandalism reduced'
It said the frequency of cleaning undertaken at the busier conveniences in St Peter Port would increase from two to three a day from 1 January 2011.
A major refurbishment of the public toilets at the bus terminus in St Peter Port has been scheduled for early next year.
Deputy Jack Honeybill said it was important for the States to continuously review the management of the property services it provides.
"Improving the standard of the public conveniences around the island whilst at the same time reducing the maintenance and repair costs is a good example of how this can be achieved," he said.
"The measures being introduced will also help to reduce the opportunity for petty vandalism and damage to States property."