Abandoned car owners to be traced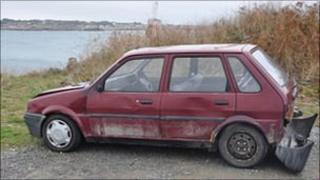 Anyone who abandons a car on public or private land in Guernsey can expect to be traced and charged for its removal, it has been announced.
Previously details of the cars' owners were kept confidential because of a fear that releasing them would interfere with data protection laws.
But the Data Protection Commissioner has ruled that vehicle information can be shared in these circumstances.
Peter Harris said the move would eventually be enshrined in law.