Commemoration service held for missing Guernsey student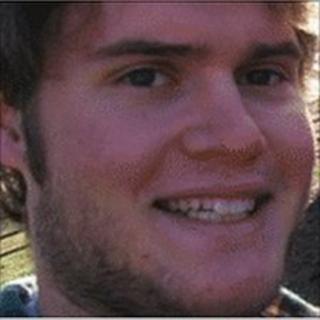 A ceremony has taken place in honour of a Guernsey man who vanished in the USA while on a student exchange programme.
Jonathan Samuel Dorey, known as Jonny, was last seen on Virginia Commonwealth University campus on 2 March.
His rucksack, personal items and clothing have since been found next to the James River in Richmond.
The FBI, university and local police have all been involved in trying to trace the 22-year-old. The ceremony was held at St Germain on Saturday.
Mr Dorey, a geography exchange student, had been studying at the University of the West of England in Bristol before travelling to the US.
A $10,000 (£6,497) reward has been offered for information about Mr Dorey's whereabouts.