Former Guernsey Brewery site 'best suited for housing'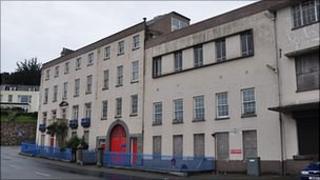 The developer of a landmark site in St Peter Port believes it is best suited for housing in the future.
The former Guernsey Brewery site at the bottom of Le Val Des Terres has been described as the southern gateway to the Town's strong urban character.
Steve Marie, managing director of Comprop, said residential accommodation was foremost among the options.
He said: "We're still looking at other options, but it's looking likely that residential would suit that site."
The environment department published guidelines last week for the possible future uses for the site including retail, entertainment, residential and tourism.
Residents have until 24 September to comment on the proposals.