Sark School closed by streptococcal infection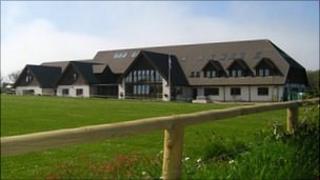 Sark School has remained closed after the summer holidays due to an outbreak of group A streptococcal infection in the island.
There have been 11 confirmed cases out of more than 50 islanders tested for the infection.
Peter Counsell, the island doctor, said the outbreak of posed little threat to short-term visitors.
However, the school re-opening date has been delayed until the results from further tests have been received.
Dr Counsell said those found to have the infection, and anyone living with them, have been treated with antibiotics to prevent them developing the infection and also to limit the spread to others in the community.
He said: "During the last month there have been several cases of group A streptococcal infection here, which commonly causes a sore throat and fever and sometimes a red rash.
"This bacterial infection is spread through direct contact with another infected person or through sneezing and coughing."
Anyone developing symptoms is encouraged to stay away from work and other people and to see a doctor for an examination.
Dr Counsell said the spread of infection could be reduced by good hand washing, especially after coughing and sneezing and before preparing food or eating and by ensuring all wounds are kept clean.
Elaine Burgess, Infection Control Nurse from Guernsey's Health and Social Services Department, said: "We are closely monitoring the results of the tests and the patients' response to antibiotic treatment.
"Tests are underway to establish the strains of the infection to determine if they are all the same."
The pre-school facilities on Sark remain open as there have been no new cases associated with these centres since the first infections were identified.
Updated information about this issue will be posted at Sark Surgery website.