Campaign hinges on St Saviour parish voters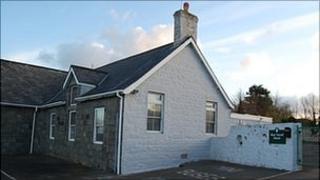 Campaigners wanting to turn the former Mont Varouf school into a community centre have said they will stop their fight if the latest plans are rejected.
A parish meeting is being held in St Saviour later this month to determine the future of Mont Varouf.
Dick Bush, chairman of the Save Mont Varouf Group, said they wanted the people to decide its future.
He said if the vote did not support them they would stop campaigning and the building would probably be sold.
Mr Bush said: "What we're looking for is a democratic vote, we simply want to see a majority decision made so that the campaign will either stop or it will go forward with a vengeance."
Plans put forward by the group have received the blessing of the Environment Department, which is responsible for planning in the island, but need the backing of parishioners throughout the douzaine to begin the development.
Mr Bush said he was "very optimistic" of winning the support of the parish at the meeting, at 1900 BST on Wednesday 22 September at La Houguette School.