New walking route to Baubigny schools opens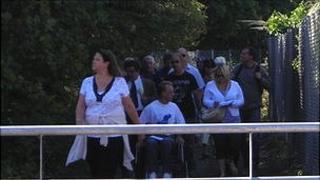 A new walking route to Guernsey's Baubigny schools has been opened by pedestrian safety group Living Streets.
About 50 people walked or cycled the route from the Bowl car park to the schools on Monday.
The route includes part of an ancient cart track, a vinery, and runs past the island's prison to the back of the school.
Opponents have voiced concerns about traffic issues and children walking alone in twilight hours.