Plan submitted for Vale war memorial move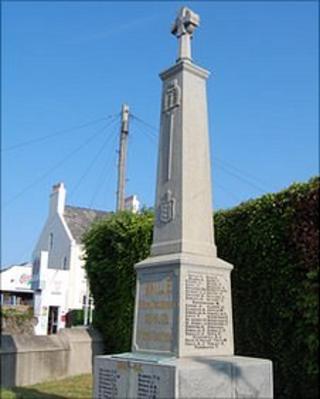 A proposal to move a Guernsey parish war memorial has been submitted to the island's planners.
In May, Vale parishioners voted in favour of the relocation from Route des Coutures to the front of the Vale Douzaine Room.
Douzaine member Bill Cohu said the move would make access easier as it would be away from a busy junction.
He said if passed they would confirm the costs, expected to be about £6,000, before parishioners had the final say.
Mr Cohu said: "Hopefully the douzaine would be able to pay for it, but that would be up to the Vale parish electorate.
"It's not going to be this year, but it would be nice to see that it's done next year, that would be a reasonable timescale I think."