Deputy urges protection of Guernsey bus fares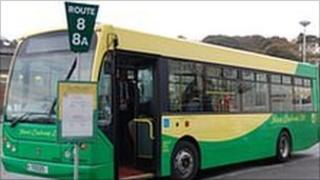 The States are being urged to re-consider ways to raise money other than increasing bus fares on Guernsey.
The Environment Department is calling for a 67% rise in bus fares, which are currently subsidised by the taxpayer, to raise money.
Deputy John Gollop believes other options such as paid parking should be considered before bus fares are changed.
He said he hoped the States would have an open debate about the proposal.
Deputy Gollop said: "Treasury and resources are constantly telling states members that we're living in lean times.
"So isn't this the right time for states members to get behind paid parking and actually raise a million pounds from that endeavour?"
The proposal is part of a range of changes that are set to come in during August.