Ukraine round-up: Nato boosted by 'land, air and sea'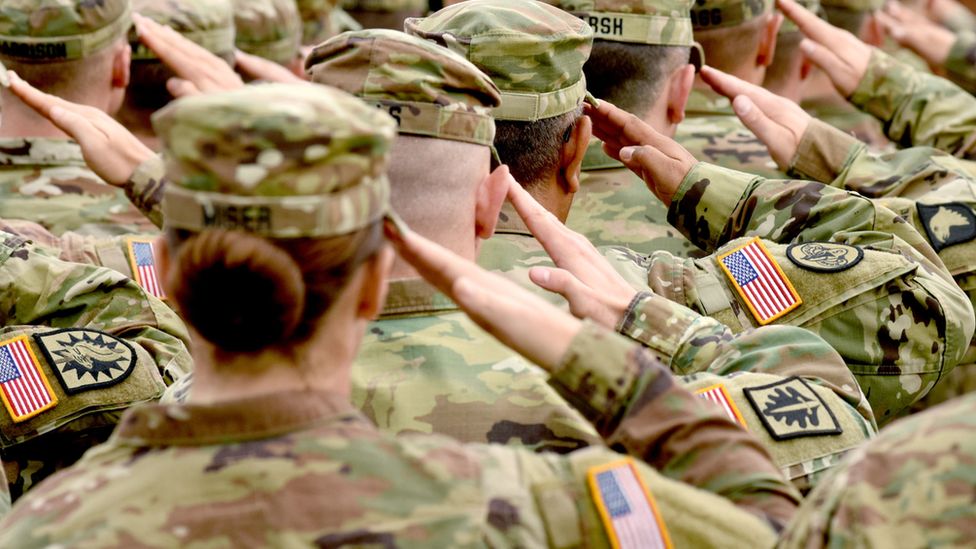 Russia's invasion of Ukraine has - as our defence correspondent Frank Gardner puts it - had the effect of a "50,000 volt shock" through Nato.
Not long ago, the security alliance was described as "brain dead".
It is now mobilising across Europe, with the aim of deterring President Vladimir Putin from further attacks.
US President Joe Biden has pledged to send more troops and equipment to Europe, including more F-35 aircraft deployed in the UK, naval destroyers in Spain and a permanent headquarters for the 5th Army Corps in Poland.
Mr Biden said the alliance would be "strengthened in all directions across every domain - land, air and sea".
Nato welcomes Finland and Sweden
Nato chief Jens Stoltenberg also confirmed that Finland and Sweden were being formally invited to join the alliance.
The path was cleared for the two Nordic nations after an announcement on Tuesday that they had a security agreement with Turkey - the only Nato member that was blocking the move.
Mr Stoltenberg called this the "fastest accession process ever", adding that he expected the speedy progress to continue.
Russia condemned the expansion of Nato as a "strictly destabilising factor".
Biggest prisoner of war exchange yet
Ukraine and Russia have carried out the biggest prisoner exchange of the war so far - with nearly 150 fighters being sent in each direction.
Many of the Ukrainians were captured defending the Azovstal steelworks during the siege of Mariupol.
Some of them are now being allowed to return home as part of the exchange but it seems unlikely they will be going back to the front any time soon, with most said to have serious injuries - including gunshot and shrapnel wounds, explosive injuries, burns, fractures and amputations.
Russia's claims on Kremenchuk mall attack fact-checked
Soon after Monday's deadly attack on a shopping mall in the central Ukrainian city of Kremenchuk, false and unproven claims began circulating online.
Russia's defence ministry released a statement claiming the shopping centre was "non-functioning" - which is not true - and that the bombing of a nearby ammunitions dump sparked a secondary fire at the centre.
Ukraine says the centre was deliberately targeted, with President Volodymyr Zelensky saying that "Russia must be recognised as a state sponsor of terrorism".
He also shared CCTV footage showing the moment a missile strikes the shopping centre.
The death toll from strike has risen to 18, while 36 people are still missing and dozens were injured.
Putin's inner circle hit by more UK sanctions
In the UK, the government announced its newest wave of sanctions targeting Russian President Vladimir Putin's inner circle, including his cousin.
The Foreign Office said Anna Tsivileva, Mr Putin's cousin and president of a major mining firm, was being sanctioned.
Vladimir Potanin, Russia's second richest man and key supporter of Mr Putin's regime, was also sanctioned. The pair will be subject to asset freezes and travel bans.
The UK government said the measures were intended to "weaken the Russian war machine".