Ukraine round-up: Donbas town falls as ex-reporter urges Russians to turn off TV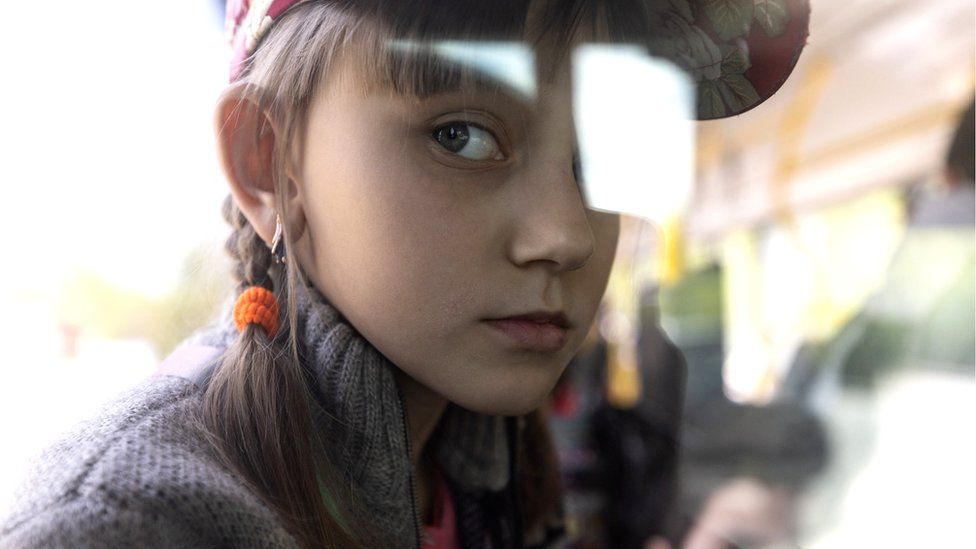 There are unconfirmed reports that Russia-backed separatists have taken the town of Lyman in eastern Ukraine.
The town is in the northern part of Donetsk and part of the overall Donbas region in eastern Ukraine that Russia has vowed to seize as a key war aim.
Ukrainian officials are conceding that the town has been lost to pro-Russian forces, but not necessarily all of it.
A Kyiv defence official says troops are battling to keep control of its north-western and south-eastern areas.
Our Digital Europe Editor Paul Kirby says taking control of Lyman is a significant moment in the slow advance of Russia's proxy forces in eastern Ukraine.
Lyman is not a big place in itself, but it gives Russian-backed forces control of a key east-west road. It also means they are now within 20km (12 miles) of the city of Slovyansk, to the south-west. Slovyansk is a major transport and supply hub for Ukraine, even though the trains stopped running there weeks ago.
The other big battle is further east, where Russian forces are targeting the twin cities of Severodonetsk and Lysychansk.
Serhiy Haidai said Russian forces had entered part of the city and said the main road to Ukrainian-held territory was under bombardment but still passable.
UK Prime Minister Boris Johnson said Russian troops were "continuing to chew through ground" in the Donbas region and called for more military support for Ukraine.
'Switch off the TV' - ex-state TV journalist's plea to Russia
News presenter and correspondent Zhanna Agalakova was one of the most famous faces on Russian state television until March, when she quit her job over the war in Ukraine.
Agalakova, who is now in hiding, tells the BBC's Newsnight that Russian TV is a "brainwashing machine" and she wishes people would switch it off.
"It's like two different planets," she says, contrasting Russian TV telling viewers Vladimir Putin's invading forces are being cheered and handed flowers with the images of death and tragedy in Ukraine seen by viewers the rest of the world.
Inside K-Cell, the unit targeting Russian oligarchs
When officers from the UK's National Crime Agency (NCA) arrived at a London apartment on 17 May to carry out a search, it soon became clear that it was no ordinary property.
Stretching to 7,000 sq/ft (650 sq/m) the apartment - in one of London's wealthiest districts - had seven en-suite bedrooms spanning three floors, an internal lift, a transparent grand piano in the lounge and a private-access underground garage.
This is the work of a new team within the NCA called K-Cell - the K stands for kleptocracy, which is when rulers use their power to steal their country's resources.
Their mission is to make life difficult - or, as they put it, "introduce friction" - into the life of sanctioned oligarchs, the super-rich businessmen close to the Kremlin.
Farmers struggle as war pushes fertiliser prices up
Fertiliser prices have been breaking records amid extreme weather, transport disruptions and now the Russian invasion of Ukraine.
Russia produces large quantities of key chemicals used in the production of fertilisers. It also supplies much of the natural gas used to produce ammonia - a major component of nitrogen fertilisers.
The conflict is making other countries aware of their dependency on Russia for fertiliser.
Rachael Sharp, a third-generation farmer in the US state of South Carolina who grows a varied mix of soybeans, corn, wheat, cotton, peanuts and oats, saw fertiliser prices for her crops soar 320% last year - the sharpest rise that she, or her father, can remember.
She says some of her fellow farmers aren't planting anything due to the excessive costs.
English well dressings return with Ukrainian theme
An annual well-dressing festival with roots believed to date back as far as the 14th Century has returned to an English village - this time, with a Ukrainian theme.
It is believed the tradition of decorating wells in Tissington, Derbyshire, began after locals survived the Black Death, which they credited to the water supply's purity.
The wells are dressed by applying clay on wooden boards and using materials like coffee beans to make an outline and are then decorated with natural materials.