Dervla Murphy: Irish travel writer dies aged 90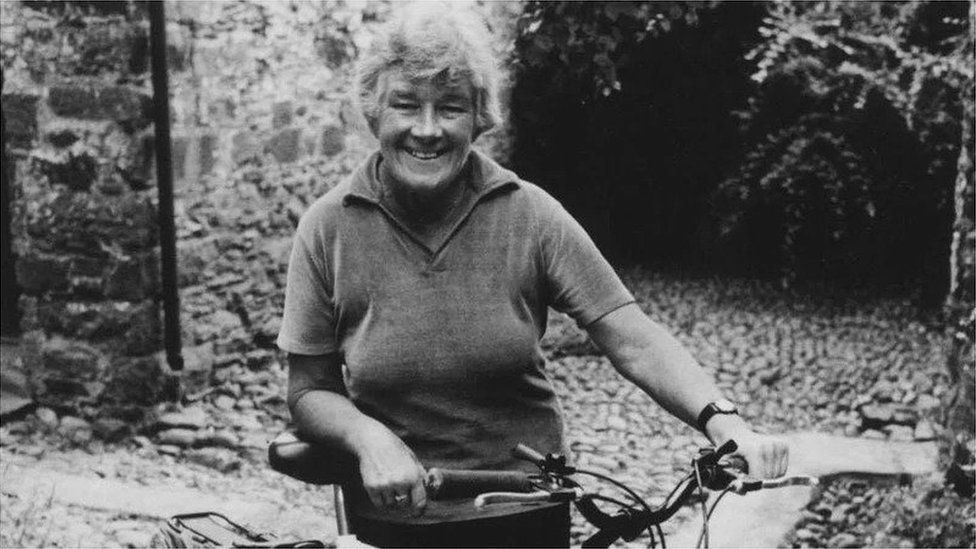 Renowned Irish travel writer Dervla Murphy has died aged 90.
The County Waterford-native published more than 25 books chronicling her travels through more than 30 countries.
Irish President Michael D Higgins praised her "unique commitment to the value of human experience".
One of her most notable books was Full Tilt: Ireland to India with a Bicycle, in which she documented her six-month journey through Europe, Iran, Afghanistan, Pakistan and India.
Speaking about her journey to the BBC's Talking Books show in 2015, Ms Murphy said: "When I looked at an atlas I realised you could actually get to to India from Ireland on a bicycle with just two little tiny stretches of water in the way".
President Higgins said: "While known as Ireland's most famous travel writer, such a description barely captures the fullness and deep understanding captured in her work.
"Her contribution to writing, and to travel writing in particular, had a unique commitment to the value of human experience in all its diversity.
"She retained a strong interest in those who were suffering throughout the world even up to recent weeks and brought an insightful perspective to matters of politics, environmentalism and the crucial importance of peace."
Ms Murphy also covered places closer to home in the writing of her book, A Place Apart: Northern Ireland in the 1970s.
At the height of the Troubles, the travel writer cycled throughout Northern Ireland and spoke to people on both sides of the political divide.
While she often travelled alone, Ms Murphy had her daughter, Rachel, with her on occasion, which she details in her books On A Shoestring to Coorg and Muddling Through in Madagascar.
Ms Murphy is survived by her daughter Rachel and her grand-daughters Rose, Clodagh and Zea.