Greece killing: Pilot murdered Caroline Crouch, court rules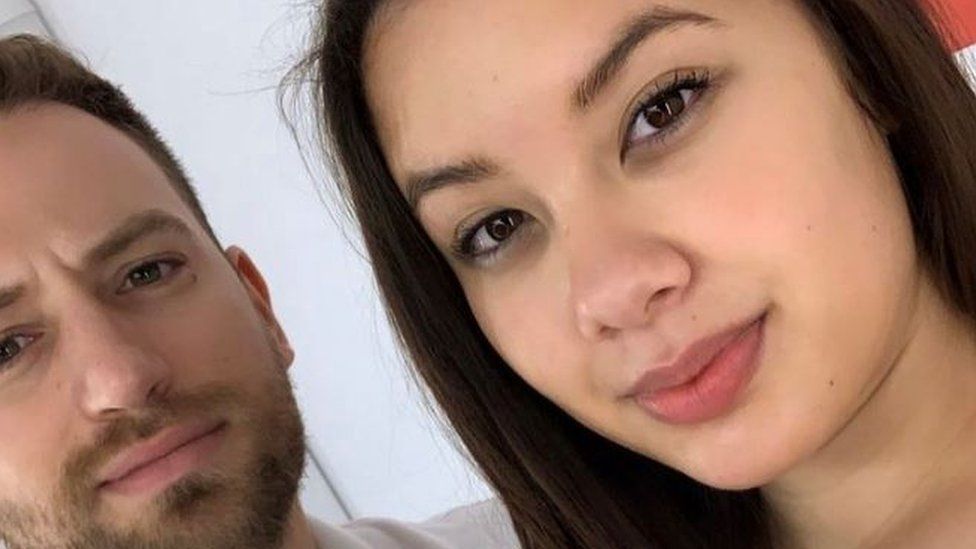 A Greek helicopter pilot has been found guilty of murdering his British wife Caroline Crouch, by a court in Athens.
Babis Anagnostopoulos, 34, confessed last June to the killing, just weeks after her body was found at their home in an Athens suburb. She was 20.
Evidence was found on the couple's digital devices that refuted his story about a violent burglary.
The judges found he had committed premeditated murder in a calm state of mind. He also killed the couple's dog.
His sentencing is expected shortly.
The case shocked Greece, not least because the killing happened while the couple's baby daughter was asleep in the house.
Anagnostopoulos was arrested after attending a memorial service for Caroline near her family home on the Aegean Sea island of Alonissos, where she had spent her childhood. She was born in the UK.
At that service he was pictured hugging his late wife's mother.
Prosecutors said he had suffocated Caroline as she slept. He confessed after eight hours of questioning, police said.
Initially he claimed robbers had broken into their home and tied him up. But later he told police the couple had often argued in recent months.
Caroline Crouch's biometric watch revealed her pulse readings on the day she died, showing that her heart was still beating at the time Anagnostopoulos claimed she was murdered.
Anagnostopoulos's movements were also tracked via his mobile phone, proving that he was moving around the house while he said he was tied up. The time at which data cards were removed from the home security camera also contradicted his account.