Covid-19: Ireland ends mandatory hotel quarantine for travellers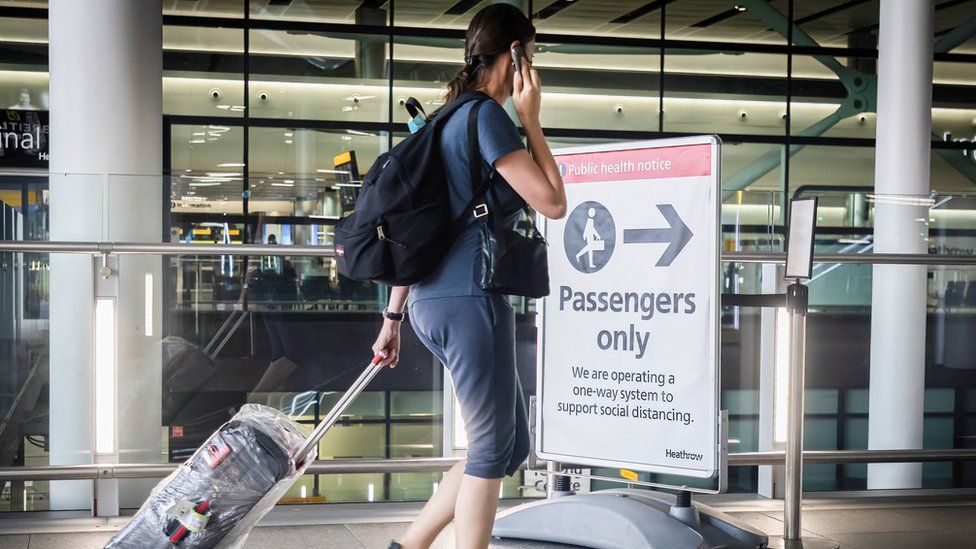 Mandatory hotel quarantine in the Republic of Ireland for those travelling from designated countries has ended.
The country's health minister made an announcement on Saturday saying it was to end "immediately".
All countries have now been removed from the list of designated states.
There were about 50 people in mandatory quarantine at the time of the announcement, and they are now being released, RTÉ has reported.
The requirement was halted on the advice of Ireland's Chief Medical Officer Dr Tony Holohan.
Those arriving in Ireland without proof of being vaccinated or a negative PCR test will be instructed to quarantine at home.
"The Mandatory Hotel Quarantine system was introduced as an exceptional public health measure at a time that our country was contending with the very serious risk of importation of variants of concern that had the potential to overwhelm our health service and, in particular, to undermine Ireland's Covid-19 vaccination programme," said Health Minister Stephen Donnelly.
"The successful operation of [mandatory hotel quarantine] has played a central role in protecting the population, maintaining control of the disease and enabling the safe relaxation of restrictions on our economy and society," he added.
Passengers arriving in Ireland from high-risk countries had to book and pay for a 12-night stay from a selection of dedicated hotels across the country.
The stay could be reduced if a negative Covid-19 test was received on day 10 of quarantine.
The cost of a 12-night stay was €1,875 (£1,614) for one person,
At the height of the scheme, 60 countries were on the list of designated states.