Czech Republic: Deadly tornado sweeps through villages
A tornado has swept through several villages in the Czech Republic, killing five people and leaving more than 150 others injured.
Thursday night's storm blew the roofs off buildings in the south-eastern Breclav and Hodonin districts, uprooting trees and overturning cars.
Winds of at least 219km/h (136 mph) were recorded and the worst-hit areas were said to look like a war zone.
"It's living hell," said South Moravia regional governor Jan Grolich.
Hail stones the size of tennis balls were reported, and local officials said a string of villages had suffered considerable damage along a 25km (15-mile) stretch of road heading from Breclav to Hodonin, to the north-east.
In the village of Valtice, on the other side of Breclav, Mayor Pavel Trojan said almost every building had been damaged by a bombardment of hail.
The government said around 1,000 homes had been affected and local authorities were working to provide accommodation for people whose roofs had been destroyed.
Michaela Bothová, a spokeswoman for the South Moravian rescue service, told Czech TV that dozens of people had been taken to hospital by medical services. Initial reports spoke of three deaths but Czech police said later the number had risen to five.
Scenes of appalling destruction
The images of devastation in villages in the Hodonin area are simply jaw-dropping.
In one video, the camera pans across an apocalyptic landscape; cars are dumped like toys on piles of twisted steel. Planks of wood have been sprinkled on the ground like matchsticks.
Škody jsou opravdu velké. Pro ty, kteří chtějí potřebné jakkoli podpořit, byla zřízena bezplatná informační telefonní linka. Na čísle 800 129 921 vám operátoři poskytnou bližší informace jak můžete pomoci. Nejezděte prosím sami do postižených míst, značně to komplikuje dopravu. pic.twitter.com/OZ3cv1hhGn

— Policie ČR (@PolicieCZ) June 25, 2021
"My lovely little car is in there, somewhere," says one man, filming on his phone in a car park in front of what had been some sort of factory.
"If it's mine. You can't really tell to be honest" - the singsong Moravian cadence in his voice giving away the location of this disaster.
The indistinct voices around him are punctuated by the repetitive beep-beep-beep of an alarm. Black smoke billows from something burning a short distance away.
This is South Moravia, land of undulating hills and vineyards. But not as we know it.
Rescue teams from across the country, as well as from neighbouring Austria and Slovakia, have been deployed and tens of thousands of people have been left without power.
Prime Minister Andrej Babis, who is in Brussels for an EU summit, described what had happened as an apocalypse.
At least a third of the houses in the village of Hrusky, with a population of 1,600 people, were destroyed by the tornado. Only 15% of buildings had been untouched, said deputy mayor Marek Babisz.
"The church is without the tower, the elementary school has no roof and insulation any more, only walls remained from what were houses," he told Czech public radio.
The tornado and hailstones struck the border town of Hodonin, damaging an old people's home and destroying the local zoo. Vineyards in the area were also damaged.
The situation looked like a battlefield, said Antonin Tesarik, the director of Hodonin's hospital, where many of the injured were treated.
"It was an apocalypse. There was blood everywhere and helpless people in tears. They saved their lives and lost the roofs over their heads," CTK news agency quoted him as saying.
The tornado also caused severe traffic disruptions and power outages, blocking entire motorways and leaving more than 100,000 homes without electricity overnight.
In a tweet, Czech Interior Minister Jan Hamacek described the situation as very serious, saying that all available rescue units were being sent to the scene.
The minister, who has arrived in the disaster-hit region, said a state of emergency had been declared.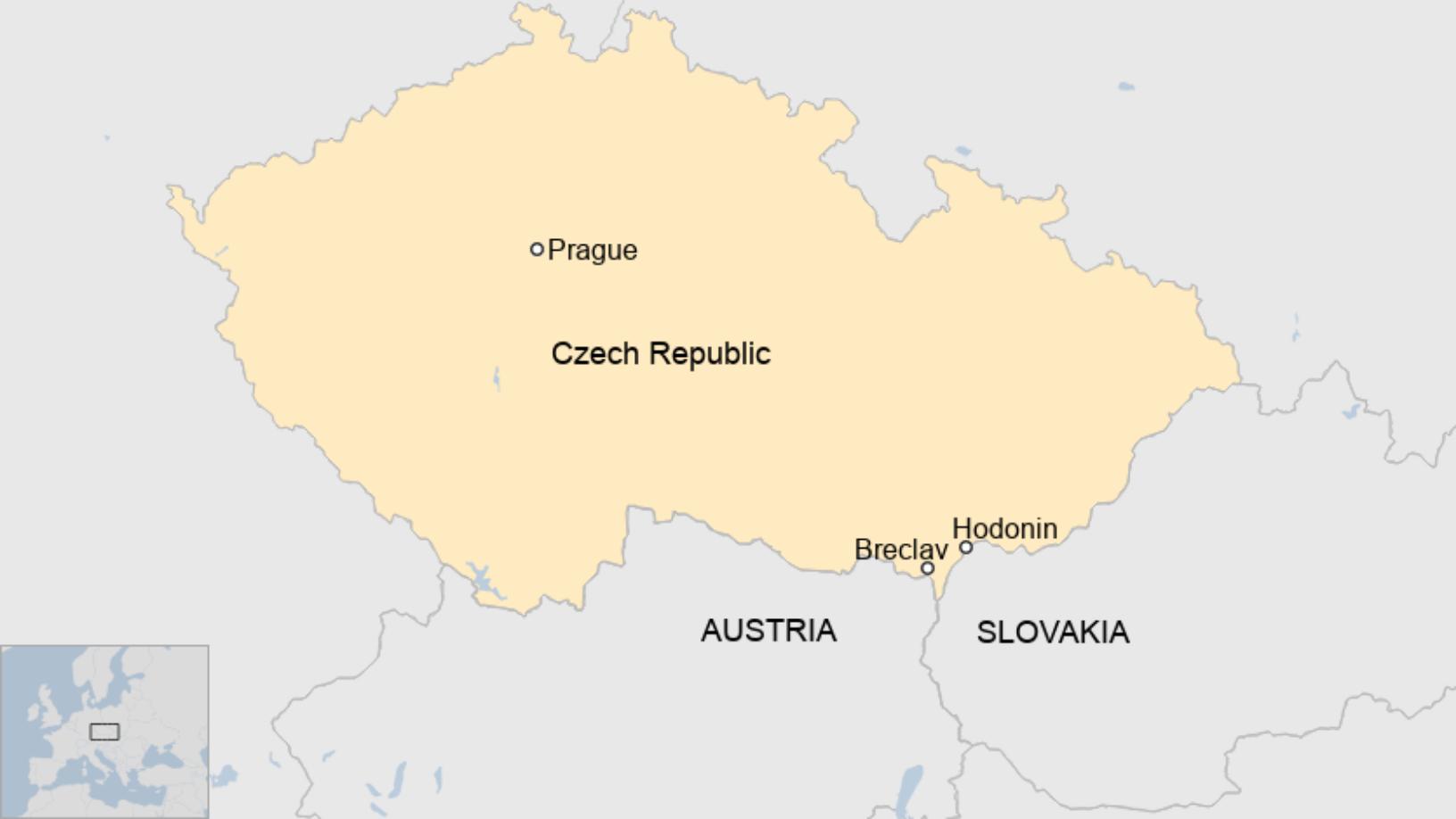 How rare are tornadoes in Europe?
BBC Weather forecaster Ben Rich explains
Tornadoes aren't as rare as you might imagine in Europe - it's thought a few hundred touch down across the continent every year. Exact estimates vary, though, and some almost certainly go unreported as they hit in sparsely populated rural areas.
Tornadoes have been reported in every continent on Earth except Antarctica - and even there they are theoretically possible.
But the US sees the most tornadoes of all, with more than 1,000 per year on average. The country also records more of the most violent twisters than anywhere else in the world.
Its mountainous landscape and proximity to the warm, moist Gulf of Mexico give the perfect conditions for violent supercell thunderstorms to form. And these are the storms that give birth to tornadoes.