Russia picks team for film shot on International Space Station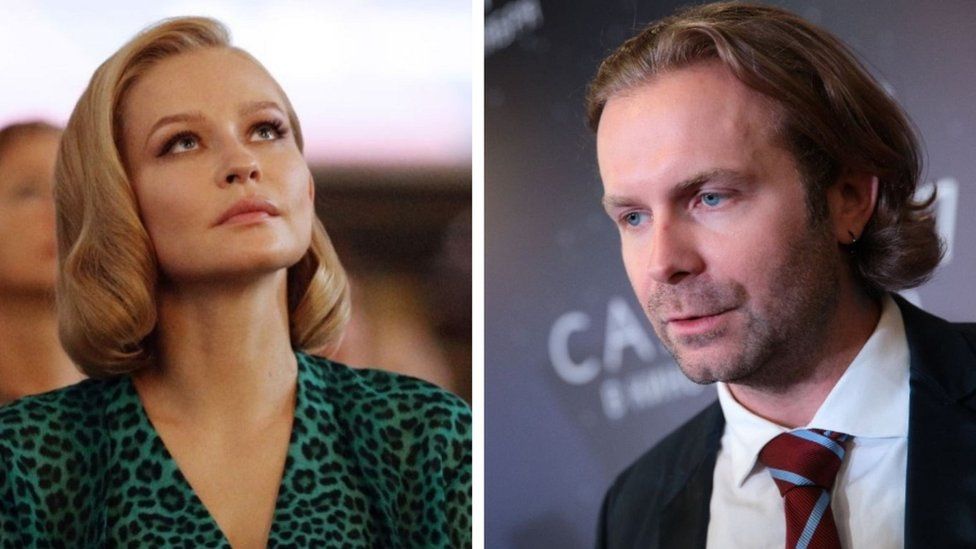 Russia has chosen a famous actress and an award-winning director to fly to the International Space Station and make what it calls the first movie in space.
Yulia Peresild, 36, and Klim Shipenko, 37, will blast off in a Russian rocket from Baikonur cosmodrome on 5 October.
The drama has the working title Challenge. Russia's Roscosmos space agency says it wants to show space opening up for a wider range of people.
Nasa and actor Tom Cruise also plan to make a film aboard the space station.
It is not yet clear when their Hollywood space movie, announced last year, will be shot. Cruise is expected to go to the ISS with director Doug Liman. Nasa says Elon Musk's SpaceX rocket company will also be involved.
The Roscosmos announcement on Thursday has triggered speculation that Russia is now in a new kind of celebrity space race with the US.
What do we know about Russia's plans?
Roscosmos says Peresild and Shipenko have undergone both a medical and a creative selection process. Their special space flight training is to begin no later than 1 June, and will include centrifuge and vibration tests, flights on a zero-gravity plane and parachute training.
Russia's RIA news agency reports that the movie will tell the story of a female surgeon's mission to perform an operation on a cosmonaut too ill to return to Earth immediately.
There were thousands of applicants and Peresild beat 19 female rivals for the starring role.
The whole project will be covered by Russian state TV Channel One. The co-producers of the movie will be Roscosmos chief Dmitry Rogozin and Channel One director Konstantin Ernst.
Peresild has starred in several big Russian dramas, including The Edge and Battle For Sevastopol, and she is an Honoured Artist of the Russian Federation.
Shipenko directed Serf, a 2019 comedy that earned more than $42m (£29.9m) at the box office, and an award-winning disaster movie set in space - Salyut 7. He is also an actor and playwright.
Roscosmos has also announced that Japanese online fashion tycoon Yusaku Maezawa, 45, will go on a 12-day trip to the ISS in December.
The billionaire founder of clothing business Zozo Ltd is also a well-known collector of modern art. He will be accompanied by Japanese cameraman Yozo Hirano and Russian cosmonaut Alexander Misurkin.
Russia last sent a space tourist to the ISS in 2009. Mr Maezawa will be the first one from Japan.
The ISS is the largest orbiting laboratory ever built. The first stage was launched in November 1998 by Roscosmos. Since then, the US, the European, Japanese and Canadian space agencies have contributed more modules, robotic arms and giant solar arrays.
Its primary purpose is to develop the capability to live and work in space. The experience gained there should pave the way for more complex structures in space, such as a permanent base on the Moon and missions to Mars.
The ISS was built to carry out scientific experiments. It is doing pioneering work on plants and materials in microgravity, BBC Science correspondent Pallab Ghosh says. The astronauts are guided in those experiments by researchers on Earth.
They also study the effects of prolonged weightlessness on themselves.
You may also be interested in: