Pierre-Charles Boudot: Top French jockey under investigation for rape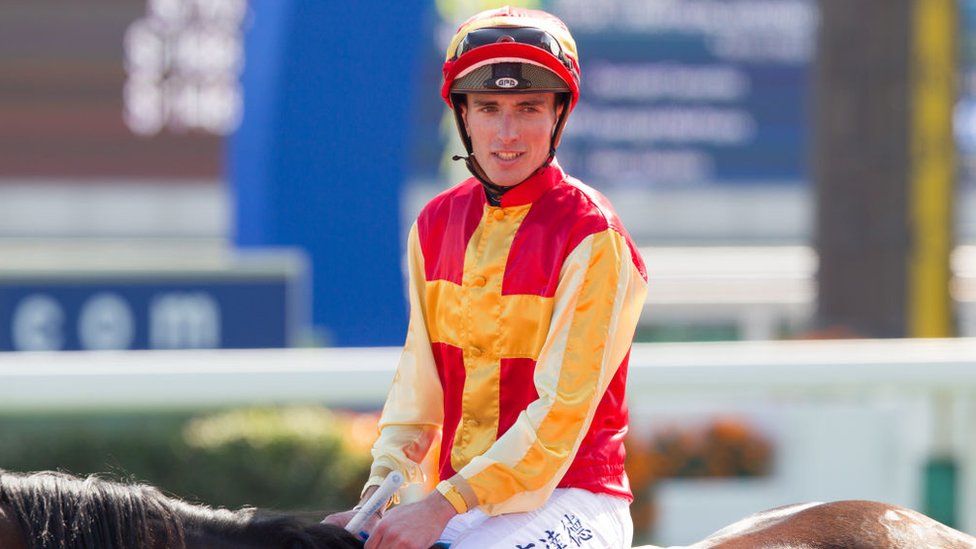 A French champion jockey has been placed under formal investigation for rape.
Pierre-Charles Boudot, 28, is accused of assaulting a woman at a party in February. He denies any wrongdoing.
Mr Boudot, who won the Prix de l'Arc de Triomphe in 2019, has been released on €50,000 (£43,000; $60,000) bail.
Another jockey, Pierre Bazire, is also being investigated for failing to report a crime. Mr Bazire does not appear to have publicly commented.
The governing body of the sport in France, France Galop, said that while both men were presumed innocent, it had decided to suspend them for two days due to the seriousness of the charges, pending a further hearing.
Mr Boudot, who has been France's top jockey three times, won Europe's richest race - the Prix de l'Arc de Triomphe - in 2019 on Waldgeist when the pair denied Enable, ridden by Frankie Dettori, a record third win in the race.
The suspension meant that the French jockey missed the ride on 2020 Arc runner-up In Swoop at Paris Longchamp racecourse in Paris on Thursday.
The formal investigation was announced by prosecutors in Senlis, in northern France, on Wednesday.
The complainant's lawyer Justine Devred told AFP news agency that the alleged assault took place at a party on 17 February.
"It's highly likely she was made to drink or administered substances to make her incapable of consent," she said. "She has flashes, long periods, moments when her body was no longer responding."
Mr Boudot's lawyer, however, told AFP that her client "categorically" denied the accusation, and said that the encounter had been consensual.
Mr Boudot has also been named as a witness in another rape investigation dating back to 2015. He has maintained his innocence in the case, in which the woman also alleged she was drugged before being raped.