Amnesty apologises to Alexei Navalny over 'prisoner of conscience' status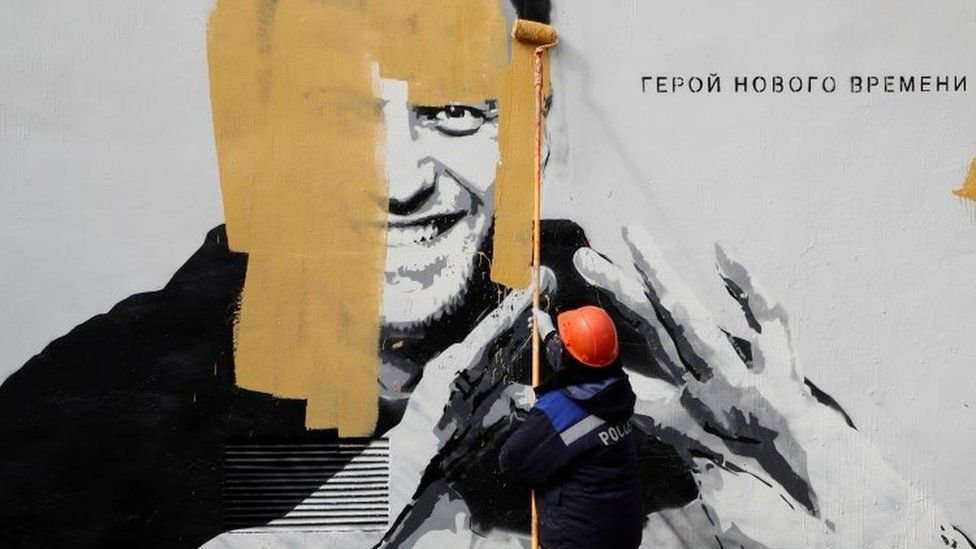 Amnesty International has apologised to Russian opposition figure Alexei Navalny and reversed a decision to stop calling him a "prisoner of conscience".
In a statement, Amnesty called for Navalny's "immediate and unconditional release from prison".
Mr Navalny is President Vladimir Putin's most prominent critic.
He was sent to a penal colony in February after a court ruled he had broken the terms of a suspended jail term on embezzlement charges.
The 44-year-old only returned to Russia in January following treatment abroad for a near-fatal nerve agent attack.
Mr Navalny nearly died in August 2020 when he was poisoned with Novichok. He accuses President Vladimir Putin of ordering the poisoning, which the Kremlin denies.
The organisation defines the term as "a  person who has been deprived of their liberty solely because of their conscientiously held beliefs" or for other discriminatory reasons, but previously also caveated the person should not have used violence or advocated violence or hatred.
Amnesty said in February that they had revoked their use of it for Navalny after concerns were raised that previous comments he made could amount to incitement to discrimination, violence or hostility.
At the time, it said the decision had been made internally and was not influenced by the Russian state.
But in a new statement on Friday the organisation apologised and said their decision had been used to "further violate Navalny's rights" in Russia.
Amnesty said it would review overall use of the term and as an interim step would no longer automatically exclude someone because of past behaviour.
"We recognise that an individual's opinions and behaviour may evolve over time," the statement said. "It is part of Amnesty's mission to encourage people to positively embrace a human rights vision and to not suggest that they are forever trapped by their past conduct."
"Some of Navalny's previous statements are reprehensible and we do not condone them in the slightest," it went on.
"By confirming Navalny's status as prisoner of conscience, we are not endorsing his political programme, but are highlighting the urgent need for his rights, including access to independent medical care, to be recognised and acted upon by the Russian authorities."
In his first public appearance since starting a two-and-a-half jail term, Navalny accused President Putin of attempting to rule Russia "forever" and caring only about "clinging to power".