France seeks conspiracy theorist over kidnapping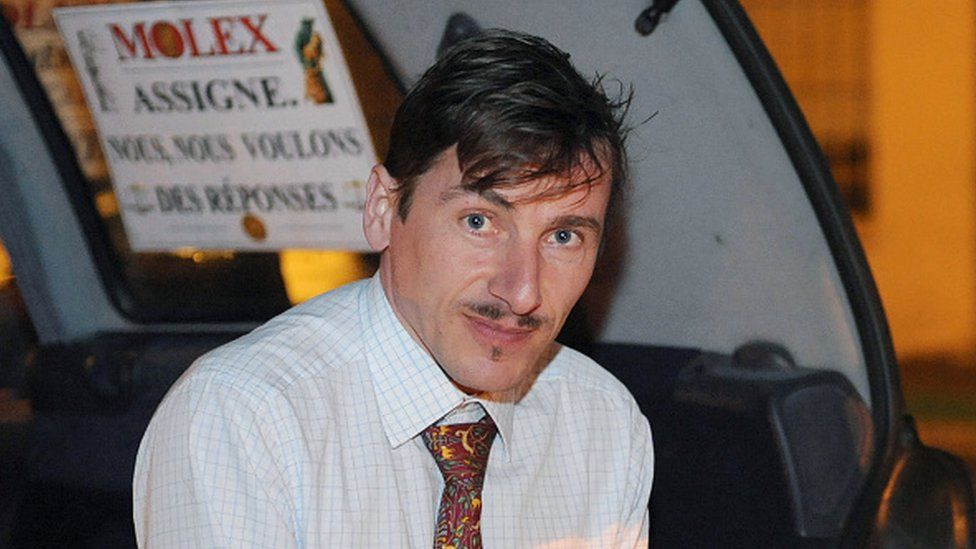 French officials have issued an international arrest warrant following the abduction of an eight-year-old girl last week.
The child and her mother were found in Switzerland on Sunday, days after she was taken from her grandmother's house.
Four men have already been detained over the kidnapping, which is believed to have been ordered by the girl's mother. She has also been arrested.
But the investigation has now turned to a 55-year-old man based in Malaysia.
The suspect, Rémy Daillet-Wiedemann, is believed to have played a role in organising the abduction, the prosecutor in the French city of Nancy said.
Mr Daillet-Wiedemann told the news channel BFMTV that the case did not involve "a kidnapping, but rather the return of a child to her mother at her request".
According to French media, Mr Daillet-Wiedemann is a former local politician who stood with the centrist Democratic Movement in Haute-Garonne, in south-western France.
He was later expelled from the party and moved further to the right, before gaining prominence within the online conspiracy movement for his videos calling for a "popular coup d'état".
"I have decided to take power in France, to restore this country, to give you your freedom" he said in a YouTube video published late last year.
An 81-point manifest linked to one of his videos repeated conspiracy theories that 5G and face masks are harmful.
The girl was said to be in good health when she was discovered in a squat in an old factory in the Swiss border village of Sainte-Croix on Sunday.
According to prosecutors, three men were involved in the kidnapping and took the girl from her grandmother's home while pretending to be child protection officers.
They then crossed the border into Switzerland on foot with the child's mother, Lola Montemaggi. The mother and child were then picked up by another man.
The suspects allege they were asked to carry out the plot over the internet. While none of the four men arrested so far have criminal records, prosecutors said three were known survivalists - a type of anti-state individual living on the fringe and often linked to the far right.
No violence was used in the abduction, but a separate search at the home of another suspect found materials that could be used to make explosives, authorities said.
A French prosecutor said the abduction had been carried out like a "military operation" and the group had been well equipped.
Custody of the daughter was given to her maternal grandmother last January after her mother reportedly told a family judge she wanted to "live on the margins of society". Prosecutors said she had previously expressed the desire to sell up and live in a motor home "under the radar".