Covid-19: Irish Catholic Church leader meets government over Mass ban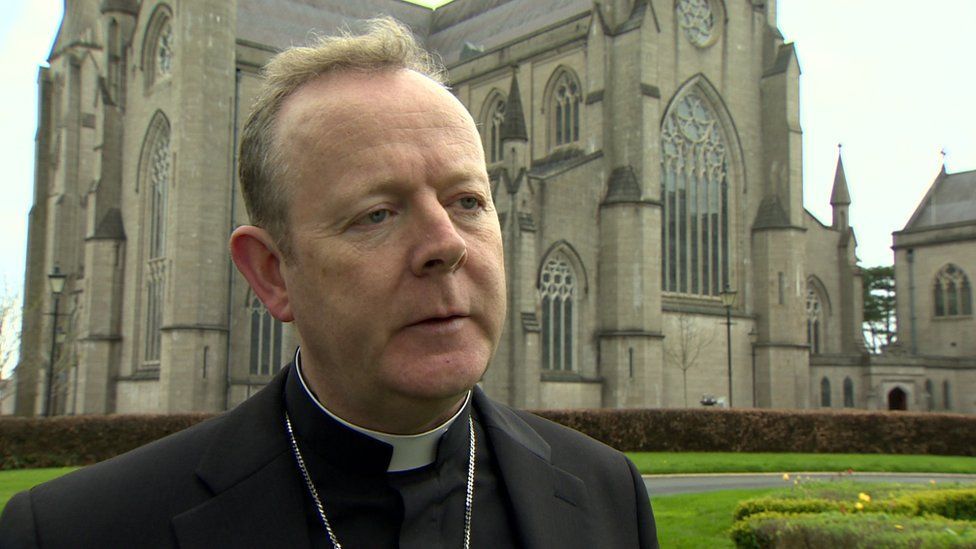 The leader of the Irish Catholic Church has met with the Irish government to discuss what he calls a "draconian" ban on public Mass.
Archbishop Eamon Martin said he shared his concerns over the "criminalising" of leading public worship.
It comes as the Irish Department of Health confirms that three cases of the Indian Covid-19 variant have been detected in the Republic.
At least two of those were related to travel, reports RTÉ.
Last week Irish Health Minister Stephen Donnelly signed a regulation allowing only virtual religious services due to the pandemic.
The church is seeking legal advice.
Archbishop Martin met with Mr Donnelly and Dr Colette Bonner from the office of the chief medical officer on Monday afternoon.
In a statement, he said he was told by Mr Donnelly that the regulation "was not intended to single out worship" but designed to regulate indoor and outdoor gatherings.
He said the regulation had been brought in "despite the consistent support from the churches for public health messaging since the beginning of the pandemic" and "stressed the importance of regular and meaningful conversation" between the church, government and public health advisors to ensure "mutual understanding and cooperation" during the Covid-19 crisis.
'Confusing and unnecessary'
In an earlier statement, Archbishop Martin said he only became aware on Friday that a statutory instrument had been published last week on the matter.
He called the move both "provocative" and "draconian", adding the law was "confusing and unnecessary".
Taoiseach (Irish Prime Minister) Micheál Martin met Irish bishops, including Archbishop Martin, on Thursday, 15 April.
Archbishop Martin said it was highly disappointing that despite the reassurances given that the taoiseach understood the importance of worship to the people of Ireland, this statutory instrument was introduced "in a clandestine manner and without notice or consultation".
The Irish health minister had earlier defended the current restrictions on Mass, stating there is a ban on all large indoor gatherings because of the risks posed by Covid-19.