Hungary footballers' row exposes gay rights split
By Nick Thorpe
BBC News, Hungary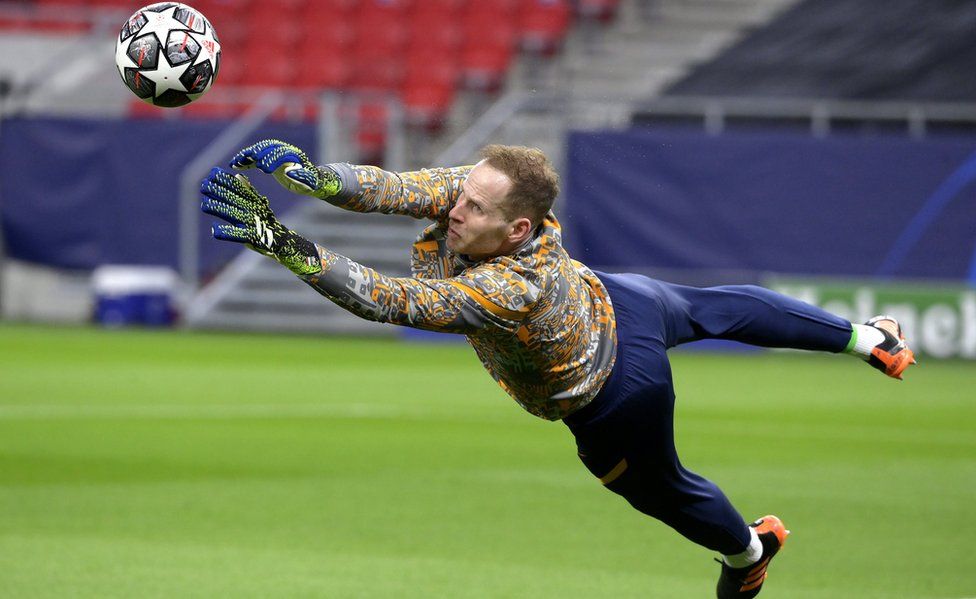 A row between two big names in Hungarian football, both based in Germany, has exposed a deep fault line in their home country's society over gay rights, migration and multiculturalism.
Bundesliga club Hertha Berlin fired their goalkeeping coach Zsolt Petry last week for making anti-gay and xenophobic comments in response to praise by Hungary's popular national goalkeeper of "rainbow families".
Peter Gulacsi, now at high-flying rival RB Leipzig and formerly of Liverpool, posted the message on Facebook in February. "The more time I spend abroad or among people from different cultures," he wrote, "the more I realise the world is more colourful due to the fact that we are not all the same, and that love, acceptance, and tolerance are the most important things."
The attacks on 30-year-old Gulacsi were led by Tamas Pilhal, editor of nationalist website PestiSracok.
"It is the non-LGBTQ world, not the LGTBQ world that is under attack. They have broken into our kindergartens, begun the brainwashing of our small children, with their premature sexualising," he wrote.
One comment on the website condemned Gulacsi as an "own goal" who should never stand in a Hungarian goal again.
Then Zsolt Petry, 54, waded into the controversy. In an interview published by government flagship daily Magyar Nemzet, he first defended Gulacsi's right to his own opinion, but then criticised him for commenting publicly on such a divisive subject.
"Immigration policy to me is the manifestation of moral decline," he said. "Europe is a Christian continent and I can hardly bear to watch the moral degradation sweeping across our continent."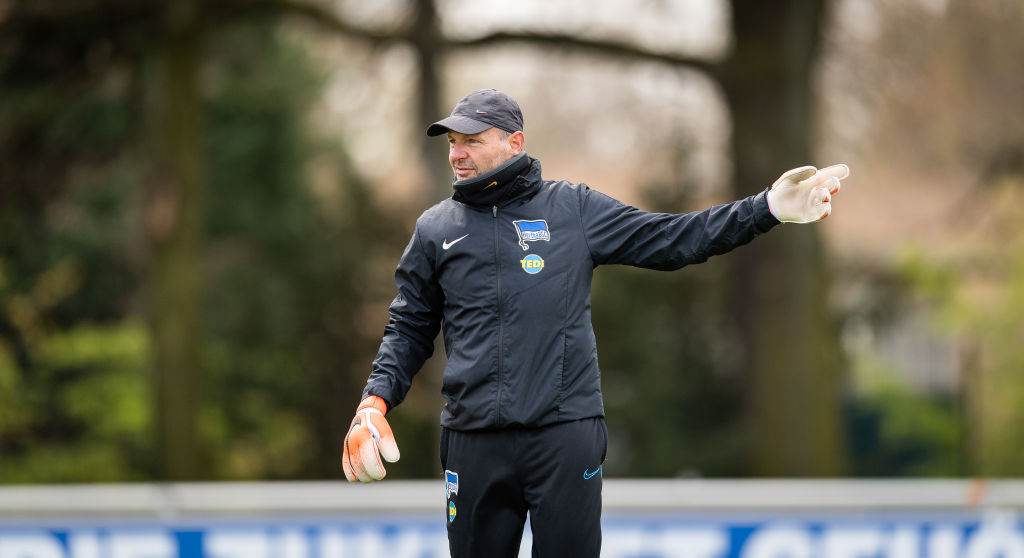 Getty Images
The liberals magnify the counter-opinions: if you don't consider migration good because a horrifying number of criminals has swept through Europe, you're branded a racist
Hertha Berlin sacked him on the grounds that his words do not fit the club's philosophy, although the club's chief executive Carsten Schmidt said he had never heard Petry utter xenophobic or homophobic comments while he was there.
Hertha BSC part ways with Zsolt #Petry. Following an interview which the club was initially unaware of, the board has agreed to relieve the goalkeeping coach of his duties with immediate effect. #HaHoHe pic.twitter.com/1FtvgUh15o

— Hertha Berlin (@HerthaBSC_EN) April 6, 2021
At the root of the controversy was the ninth amendment to the Hungarian constitution, pushed through in December by the large Fidesz majority, which inserted the words "the mother is a woman and the father is a man" into adoption law.
Equal rights campaigners suggest that there have probably been no more than five children adopted by gay couples in the past 10 years in Hungary.
They say the new law will in practice discriminate against unmarried individuals who adopt around 100 children a year - older, disabled, or ethnic Roma - whom "regular" parents don't want.
The amendment provoked a civil rights campaign "The family is family", with which Peter Gulacsi expressed his solidarity in his Facebook post.