Rights for Irish employees to 'disconnect' outside working hours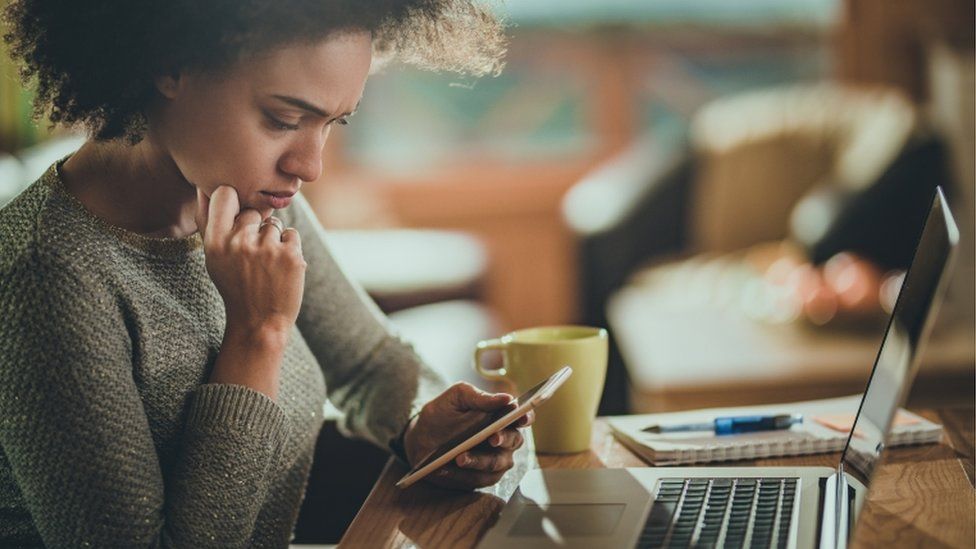 Irish workers will have enhanced rights to "disconnect" outside normal working hours, under a new code of practice.
Guidelines, launched by the Tánaiste (Irish deputy prime minister) Leo Varadkar on Thursday, aim to protect employees from the expectation that they are always available, RTÉ reports.
Employees will not have to "routinely" work outside their normal hours.
They will also be protected from penalties should they refuse to respond immediately in such circumstances.
Mr Varadkar said the code recognised how smartphones and email had changed the way in which people now work.
The code was developed by the Workplace Relations Commission, and is designed to protect employees from doing unpaid overtime.
It includes a duty to respect another person's right to disconnect, by not routinely emailing or calling outside normal working hours.
Speaking to RTÉ News, Mr Varadkar said more people were being compelled to work for free from their home, and this was a step to change that.
There is no formal right to disconnect in Irish or European law.
Failure to follow the code is not an offence in itself, but would be admissible evidence in court.
The code comes into effect on Thursday and applies to all kinds of employment, including remote working, Mr Varadkar said.
"It will help employees, no matter what their job is, to strike a better work-life balance and switch off from work outside of their normal working hours," he said.
The Labour Party in the Republic of Ireland welcomed the new guidelines, but said it was a "blunt instrument" compared to legislation.
Senator Marie Sherlock, the party's spokeswoman for employment affairs, told RTÉ it was "exceptionally difficult" to prosecute employers for forcing their staff to work outside their contracted hours.
"That's why we believe legislation is the only tool to protect workers," she said.
The five-year plan, announced this week, includes a proposal to turn rural pubs into remote work hubs, and to shift a fifth of civil servants to remote or home working by the end of the year.