Wild boar family killed by police in Rome children's playground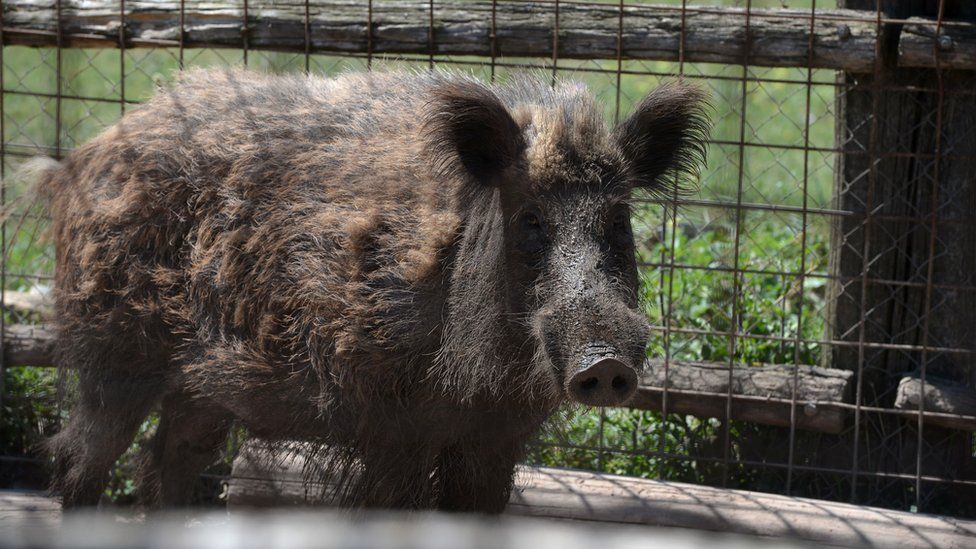 The mayor of Rome has ordered an investigation after a family of wild boar were shot and killed by police in a children's playground.
A female boar and her six piglets wandered into the playground near the Vatican last week, and crowds of children soon came to feed the animals.
But when police arrived on Friday, they shot the boar with tranquiliser darts and gave them lethal injections.
Their killing prompted anger from residents and animal rights groups.
"It was decided to hastily kill [the animals] who had found shelter in the Aurelio play area, instead of saving their lives given the alternative solutions that had been offered," a statement from the International Organization for Animal Protection said.
"I was offering to capture, transfer and host [the] wild boars," Michela Brambilla, an MP who heads an animal rights group, told the Corriere della Serra newspaper. "I was proposing a non-bloody choice."
But, in a statement, one local official said the decision to kill the boar was taken because there were no cages available to capture them.
"The preferred choice is to capture them with special cages," councillor Laura Fiorini wrote on Facebook. But the regional authorities had not prepared them, she said.
The city's investigation is expected to examine why the decision to kill the animals was made and whether official protocol was followed, local media report.
The boar are believed to have entered the Mario Moderni park in the west of the city after they were attracted by overflowing rubbish bins.
Police closed off the area on Thursday, but children continued to feed the animals through gaps in the fencing.
Animal rights groups say they offered to assist with the relocation of the boar but their suggestions were ignored.
On Friday, there were scuffles with riot police near the park. Some officers arrived with rifles and people reportedly shouted "Assassins!" as the incident unfolded.
Vets were on hand to provide the lethal injections before the boar were removed from the park.
Protesters gathered in the area over the weekend, and flowers and hand-painted signs have been left at the scene.
Wild boar are commonplace in Rome and much of Italy, but their presence is controversial. They are believed to be responsible for thousands of traffic accidents a year and people have been injured or killed in attacks.