French ex-president Sarkozy charged with 'criminal conspiracy'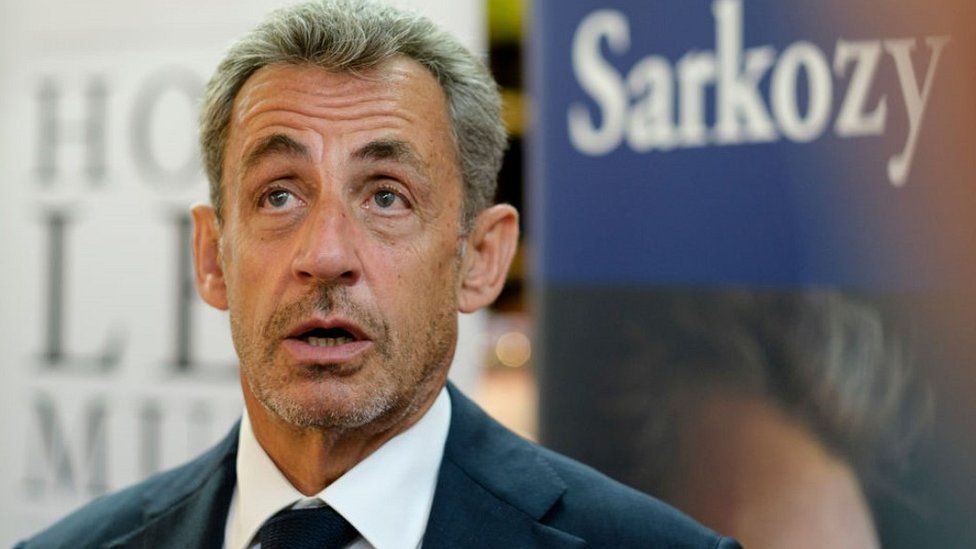 French investigating magistrates have issued a fourth charge against ex-president Nicolas Sarkozy for allegedly accepting Libyan cash to fund his 2007 presidential campaign.
He is accused of "membership in a criminal conspiracy", in the long-running investigation. The charges could lead to a trial.
After four days of questioning he rejected all the charges. He was also questioned last year.
There are also other cases against him.
In the Libya investigation he was charged in 2018 with corruption, illegal campaign financing and benefiting from embezzled public funds.
In January magistrates also placed a former Sarkozy aide, Thierry Gaubert, under formal investigation.
Prosecutors suspect that Mr Sarkozy and several associates received millions of euros from the regime of the late Col Muammar Gaddafi to help his election campaign. He served as president from 2007 to 2012.
"My innocence is once again trampled on by a decision that presents no evidence at all of any illicit financing," he wrote on Facebook.
In a separate case, he is to go on trial accused of trying to bribe a magistrate, Gilbert Azibert, by offering a prestigious job in Monaco in return for information about a criminal inquiry into his political party. His court appearance is scheduled for 23 November to 10 December, AFP news agency reports.
And he is due to go on trial from 17 March to 15 April 2021 over the so-called Bygmalion affair, in which he is accused of having fraudulently overspent in his 2012 presidential campaign. His 2012 re-election bid was unsuccessful.