Greta Thunberg: Who is she and what does she want?
Greta Thunberg is the Swedish teenager who skipped school and inspired an international movement to fight climate change.
But who is she and what does she want?
Who is Greta Thunberg?
She is a 17-year-old who grew up in Stockholm, in Sweden. Greta's mother, Malena Ernman, is an opera singer and former Eurovision Song Contest participant.
Her father Svante Thunberg, is an actor, and is a descendant of Svante Arrhenius, a scientist who came up with a model of the greenhouse effect. He was awarded the Nobel Prize for Chemistry in 1903.
The elder of two girls, she says she learned about climate change when she was eight, but that her parents were not climate activists.
Greta has Asperger's syndrome, a developmental disorder, and has described it as a gift and said being different is a "superpower".
When haters go after your looks and differences, it means they have nowhere left to go. And then you know you're winning!
I have Aspergers and that means I'm sometimes a bit different from the norm. And - given the right circumstances- being different is a superpower.#aspiepower pic.twitter.com/A71qVBhWUU

— Greta Thunberg (@GretaThunberg) August 31, 2019
When did she start campaigning?
In May 2018, aged 15, Greta won a climate change essay competition in a local newspaper.
She held a sign that read "School Strike for Climate" and began regularly missing lessons to go on strike on Fridays, urging students around the world to join her.
Her protests went viral on social media and as support for her cause grew, other strikes started around the world, spreading with the hashtag #FridaysForFuture.
By December 2018, more than 20,000 students around the world had joined her in countries including Australia, the UK, Belgium, the US and Japan. She joined strikes around Europe, choosing to travel by train to limit her impact on the environment.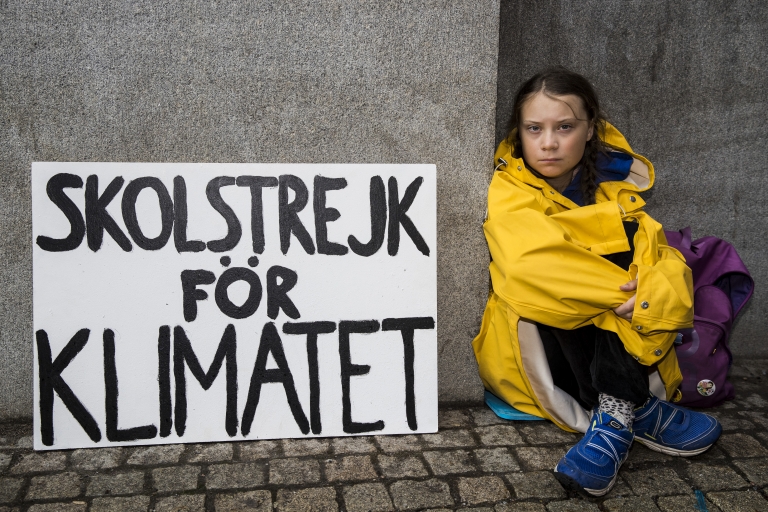 Getty Images
It felt like I was the only one who cared about the climate and the ecological crisis.
What has she done since then?
The teenager took the whole of 2019 off school to continue campaigning, to attend key climate conferences, and to join student protests around the world.
In September 2019, she travelled to New York to address a UN climate conference. Greta refuses to fly because of its environmental impact, so she made her way there on a racing yacht, in a journey that lasted two weeks.
When she arrived, millions of people around the world took part in a climate strike, underlining the scale of her influence. Addressing the conference, she blasted politicians for relying on young people for answers to climate change.
She said: "How dare you? I shouldn't be up here. I should be back in school on the other side of the ocean, yet you all come to us young people for hope. How dare you?"
She was named Time Magazine's Person of the Year.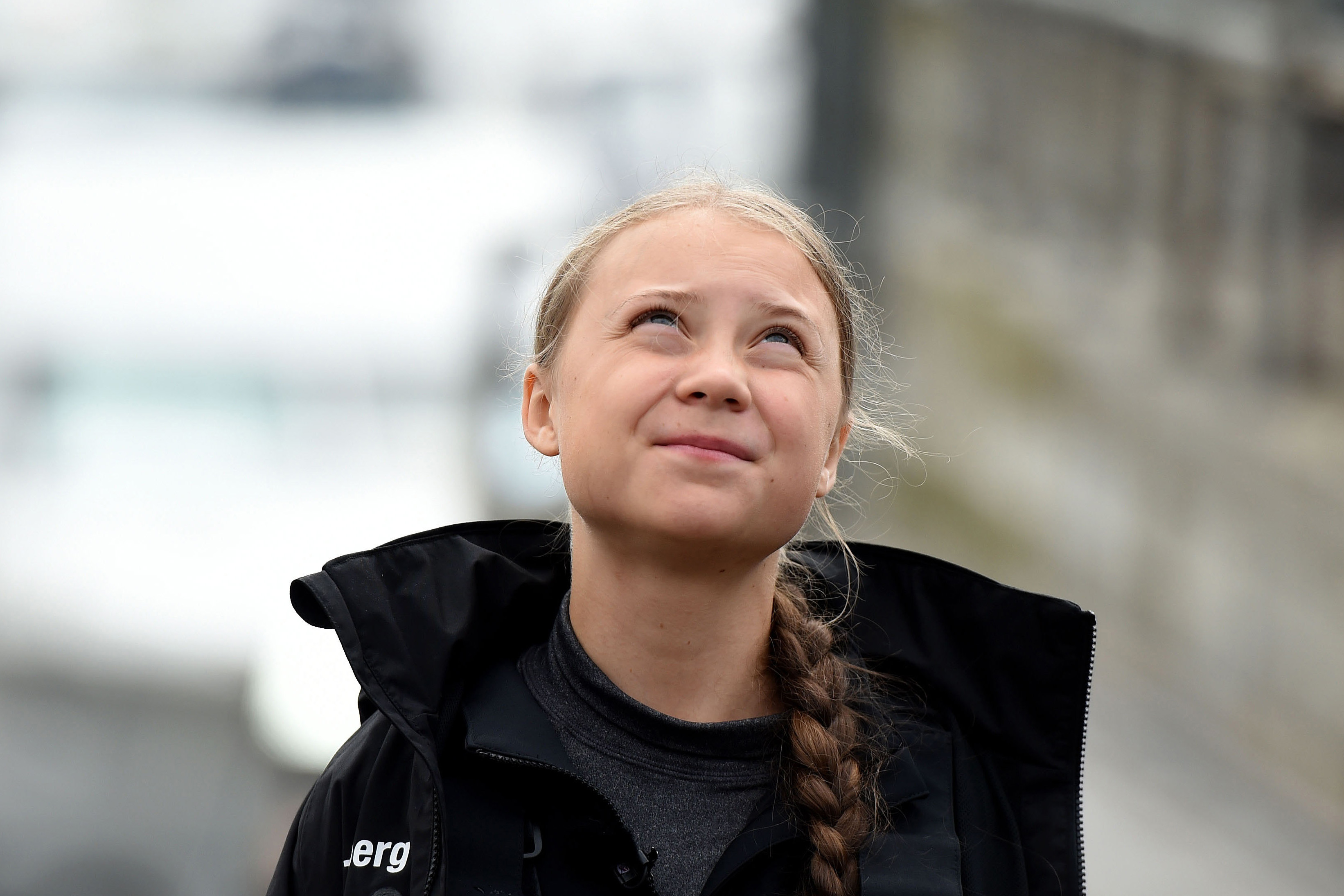 Getty Images
How dare you? You have stolen my dreams and my childhood with your empty words.
What does she want?
Greta says big governments and businesses around the world are not moving quickly enough to cut carbon emissions and has attacked world leaders for failing young people.
Initially, her protests focused on the Swedish government's climate targets, and she urged students around the world to make similar demands in their own countries.
But as her fame has grown, she has called for governments around the world to do more to cut global emissions. She has spoken at international meetings, including the UN's 2019 climate change gathering in New York, and this year's World Economic Forum in Davos.
At the forum, she called for banks, firms and governments to stop investing and subsidising fossil fuels, such as oil, coal and gas. "Instead, they should invest their money in existing sustainable technologies, research and in restoring nature," she said.
What do people say about her?
Millions of students around the world have been inspired by her strikes, and Greta has received support from climate activists, scientists, world leaders and the Pope, who told her to "continue" her work.
Broadcaster and naturalist Sir David Attenborough told her she had achieved things many others have failed to do, adding: "you have aroused the world. I'm very grateful to you."
But her message has not been well received by everyone. After her UN appearance in September 2019, US President Donald Trump appeared to mock her by saying she "must work on her anger management problem".
Greta then changed her Twitter biography to include Mr Trump's words. She did the same weeks later when Russian President Vladimir Putin called her a "kind but poorly informed teenager". In January, US Treasury Secretary Steven Mnuchin told the teenager to go away and study economics before lecturing investors.