Irish 'women's place in the home' law changes backed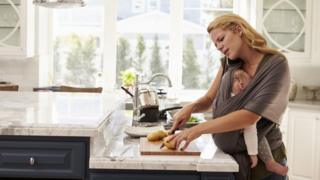 Calls to change laws on a woman's place in the home have been backed by the Irish justice committee.
In the Irish Constitution, Article 41.2 states that economic necessity should not force mothers to work "to the neglect of their duties in the home".
A new report has been published by the Joint Committee on Justice and Equality following hearings in September on the legislation, which was set in 1937.
The committee found the law was "not appropriate for the Ireland of today".
It also proposed two potential courses of action for the Irish government.
One option would replace Article 41.2 with "more appropriate, gender-neutral language" along the lines of previous recommendations by a Department of Justice and Equality task force in 2016 and the Constitution Review Group in 1996.
It would read: "The State recognises that home and family life gives to society a support without which the common good cannot be achieved. The State shall endeavour to support persons caring for others within the home as may be determined by law."
The second option is to postpone any referendum on the matter until the government formally consult the public, potentially following the model it employed ahead of the Irish abortion referendum.
Committee chairman Chairman Caoimhghín Ó Caoláin TD said this public forum would involve "a broader discussion on the role of care work" and consider what form of recognition the Constitution might provide to carers.
He added that the committee's meeting found that "a wide range of views exist on the path forward", with some members and stakeholders wishing to delete Article 41.2 entirely.