Máiría Cahill not satisfied after meeting Sinn Féin leader
By Shane Harrison
BBC NI Dublin correspondent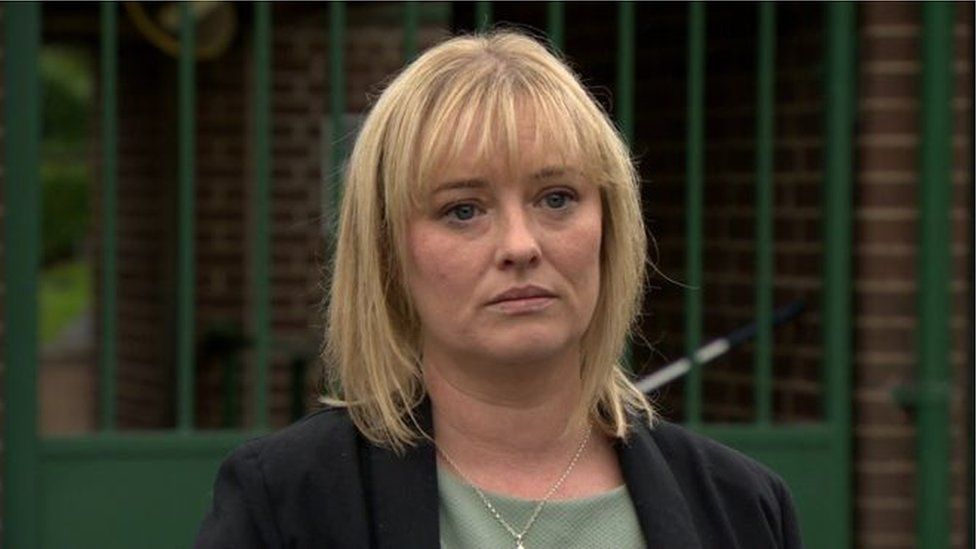 Máiría Cahill has said she is very disappointed after meeting the Sinn Féin leader Mary Lou McDonald.
Ms Cahill alleges she was raped as a teenager by an IRA man and that Sinn Féin and the IRA tried to cover it up.
She had requested a meeting after a recent Police Ombudsman report quoted a PSNI officer as saying they received "no co-operation" from Sinn Féin members during their investigation.
Ms Cahill said she went into the discussions on Tuesday with low expectations but came out with even lower ones.
In 2010, Ms Cahill, whose great-uncle Joe Cahill was one of the founders of the Provisional IRA, told police she had been raped by a senior IRA member when she was a teenager.
Two other women said they were abused by the same man.
In September, the Police Ombudsman released its report into the PSNI investigation of Ms Cahill's alleged sexual assault and three officers were disciplined as a result of it.
The report concluded that police failed the women.
Prior to the meeting with the Sinn Féin leader in Dublin, Ms Cahill told Irish national broadcaster RTÉ she had "been treated despicably" by the party and its members.
Speaking after the meeting, Mrs McDonald told RTÉ that she reiterated her "unreserved apology and deep regret that procedures for the mandatory reporting of abuse allegations were not in place at the time of Máiría's disclosure".