Leo Varadkar: 'Irish government wants to build bridges'
By Shane Harrison
BBC NI Dublin correspondent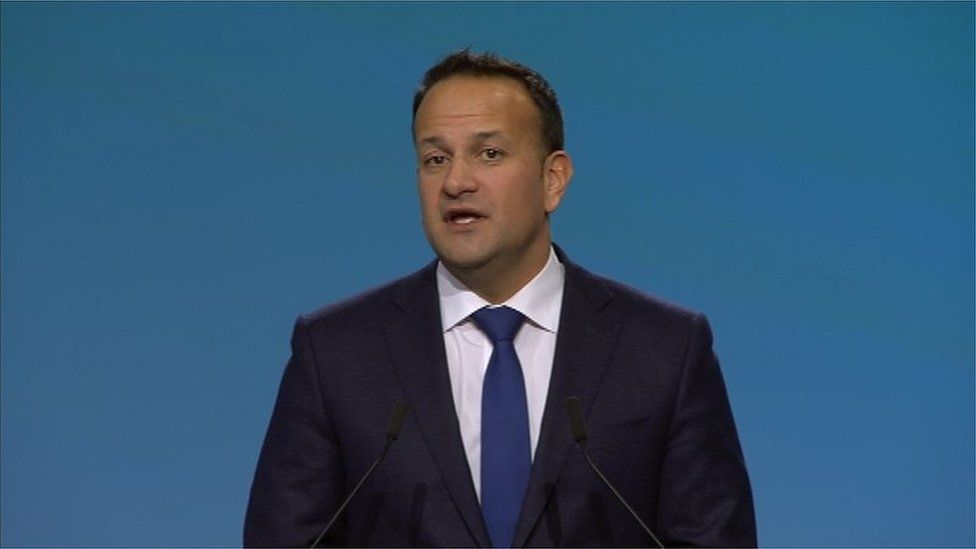 Taoiseach (Irish prime minister) Leo Varadkar has told the Fine Gael Ard Fheis that his government wants to build bridges rather than new borders.
Mr Varadkar said he wanted to strengthen the relationship between north and south, east and west as well as between Ireland and Europe.
He described the recent Brexit withdrawal agreement as one that protects jobs, the economy, and which defends citizens' rights and freedoms north and south.
He told delegates at the Dublin party conference that the Irish government has no hidden agenda.
"Our only redline", he said, "is to protect the Good Friday Agreement, peace in Britain and Ireland, power sharing in Northern Ireland, ever closer cooperation north and south and above all no hard border".
The taoiseach said that no matter what happens Ireland will "continue to be at the heart of the common European home that we helped to build".
He reiterated the government's position that it wants to build a new relationship with the UK.