Fianna Fáil senator Mark Daly sacked over election launch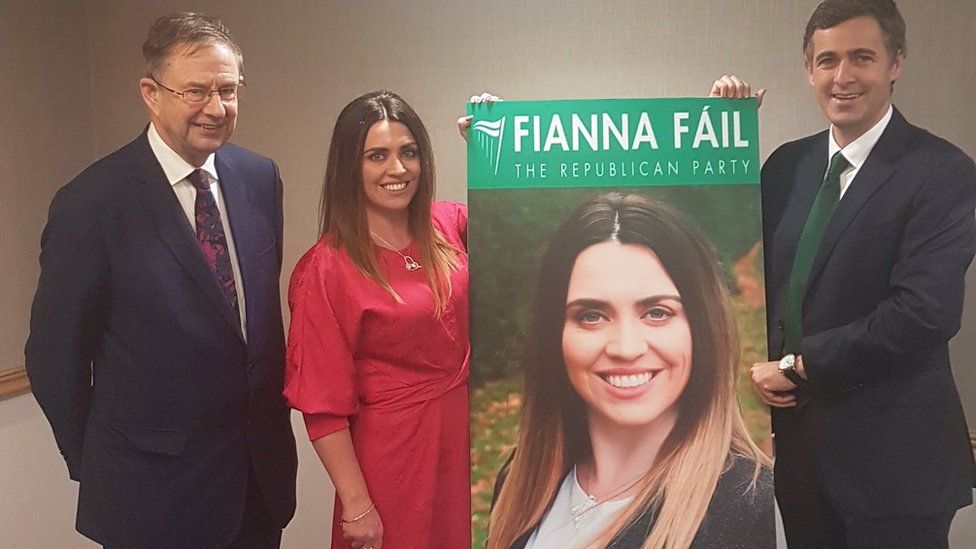 Fianna Fáil Senator Mark Daly has been sacked as the party's deputy Seanad (Irish senate) leader and spokesperson for foreign affairs.
Cllr Sorcha McAnespy was said to be contesting next May's local council election as a Fianna Fáil candidate.
But Fianna Fáil said it had made "no decision" on contesting the election.
Fianna Fáil headquarters said it was in talks with the SDLP.
Ms McAnespy, a member of Fianna Fáil's national executive, sits on Fermanagh and Omagh District Council.
She was previously a Sinn Féin councillor and secured a place on the Fianna Fáil national executive last year.
Senator Daly told Radio Ulster's Evening Extra programme that there was a great impatience in the party in relation to the pace of talks with the SDLP.
"For the last five years, we have said that we will contest elections in the north and that was long time before any discussions with the SDLP."
Senator Daly said that it was party policy that Fianna Fáil would take part in elections in Northern Ireland adding that "a lot of people" have contacted him in relation to running as candidates for the party.
Accepts leader's decision
He also said that he accepts Fianna Fáil leader Micheál Martin's decision and that he would continue to work hard on behalf of his constituents.
"In my position as foreign affairs spokesperson, for the last number of years I have worked closely with John Deasy TD in his role as the government's US Envoy, our party spokespersons on foreign Affairs, members of the US Congress, as well as the White House on the proposed visas for Irish citizens," he said.
It is understood that Éamon Ó Cuív, who is a senior member of the party, is to meet Micheál Martin later on Wednesday evening.
Fianna Fáil is currently the main opposition party in the Republic of Ireland and is expected to unveil a number of other candidates.
Established in 1926, Fianna Fáil has long claimed to be Ireland's true republican party.
It has often faced questions on why it would not contest elections on a 32-county basis.
Its eventual decision marks a significant move in the political landscape on the island and comes when the debate over Irish unity has gained renewed traction due to Brexit.