Bodies of three men recovered off Kerry shoreline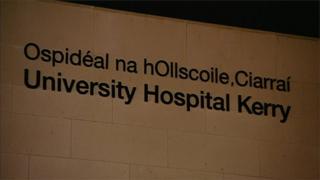 The bodies of three men have been named locally as Anatolijs Teivens and Jurijs Burcves and Valerijs Klimentengvs.
Their bodies were recovered from the water close to their upturned rib in the Republic of Ireland.
The alarm was raised at around 18:00 BST on Sunday when the bow of the rib was seen jutting out of the water near Coonanna in south Kerry.
Coast Guard teams along with local gardaí (Irish police) and local drivers responded.
Post-mortem examinations are ongoing on the bodies of the three men, RTÉ reports.
The men have been identified as Latvian nationals and were aged 57, 38 and 30.
All three men have families and are believed to have lived in Kerry for a number of years.
It is understood the men were on a fishing trip, which they made regularly.
Shannon helicopter crew recovered the first body close to Coonanna pier.
The helicopter crew subsequently recovered the bodies of the two other men several hundred metres from the shoreline.
The first body was transferred to an ambulance crew on the pier.