County Louth: Man arrested over fatal stabbing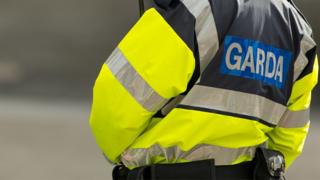 A man in his 40s has been arrested after a 31-year-old woman was stabbed to death in County Louth.
The incident happened at an apartment on Linenhall Street in Dundalk at about 14:45 local time on Tuesday.
The victim was brought to Our Lady of Lourdes Hospital in the town, where she was pronounced dead.
She is believed to originally be from Lithuania. The man is being held at Dundalk Garda Station.
A post-mortem examination is due to be carried out on Wednesday.
Gardaí (Irish police) are appealing for anyone who may have witnessed the stabbing at the entrance to the Bridge Water Mews apartments on Linenhall Street.
They have also appealed to drivers who may have dash cam footage.