Russia 'tried to spy on France in space' - French minister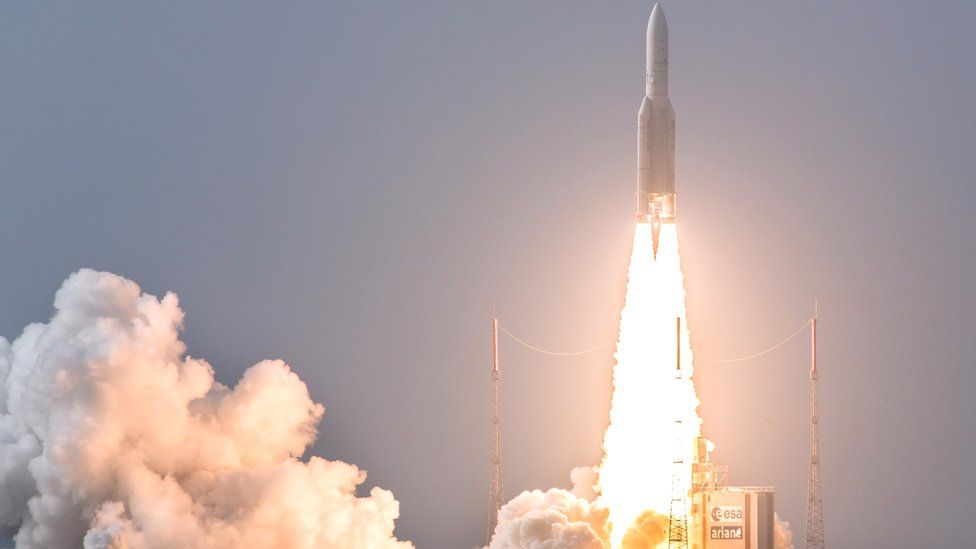 The French defence minister says a Russian spy satellite got close to a Franco-Italian satellite last year and tried to intercept its transmissions.
"It's called an act of espionage," Florence Parly said, calling the Russian satellite a Luch-Olymp.
France acted to keep the Athena-Fidus satellite's communications safe, she said. It enables the French and Italian armies to exchange secret intelligence.
The US said a Luch had come close to two US Intelsat satellites in 2015.
The US space command contacted Russia about the Luch satellite's unusual manoeuvres.
Ms Parly said France was still monitoring the Luch-Olymp "and we noted that it continued to move actively in the following months close to other targets".
It is the same type of Russian satellite as that which approached the US satellites in 2015, but may not be the exact same one.
Ms Parly was speaking at Cnes, the French space research centre in Toulouse. Athena-Fidus was built by Thales Alenia Space, a Franco-Italian joint venture.
A French working group is developing a new strategy for space defence. Ms Parly said major powers were experimenting with aggressive space technologies, so France had to respond.