Italy bridge collapse: Victims' families shun state funeral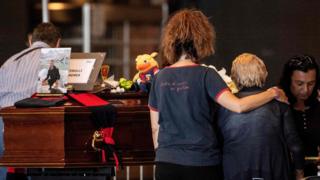 Fewer than half the families of victims of the Genoa bridge collapse in Italy have accepted the offer of a state funeral, according to media reports.
The Morandi bridge collapsed suddenly on Tuesday, killing at least 38 people.
Italian media say just 14 of the known victims will be laid to rest in Saturday's official proceedings, with seven families yet to decide.
But some are reportedly staying away because of anger at the government over allegations of negligence.
One mother said she holds the Italian state responsible for the collapse, adding "the parade of politicians has been shameful".
Nunzia, mother of the 26-year-old Gerardo Esposito, said government officials should not be seen at the victims' funerals.
Giovanni Battiloro was in the same vehicle as Mr Esposito. His father, Roberto, told Italian newspaper Il Messaggero: "We do not want farcical ceremonies."
"Our children are not a tool for public parades... it is among those who loved them that they will receive a farewell".
Denise Vittone, sister of victim Andrea Cerulli who died with his wife and children, told La Stampa: "I no longer have trust in this state."
Others say they simply prefer to grieve in private.
To date, 17 families have opted to hold private funerals for the dead rather than engage in the state funeral, attended by the president, prime minister, and other senior politicians.
What happened to the Morandi bridge?
The bridge, built in the 1960s, is a main road in and out of Genoa, linking it to the A10 motorway and the road to France.
Shortly before noon on Tuesday, it a huge section about 200m (656ft) long suddenly collapsed, falling 45m meters along with dozens of vehicles.
It quickly became clear that there were many casualties - with the death toll climbing every hour. By Friday, the official count was 38 dead, with five people missing.
Rescuers hold little hope of finding anyone alive at this stage.
The cause of the unexpected tragedy is not yet clear. The bridge was having work done to shore up its foundations at the time, and there was also extremely heavy rainfall - but experts say it is too soon to draw any conclusions.
Interactive
Genoa bridge collapse before and after
Italian police, August 2018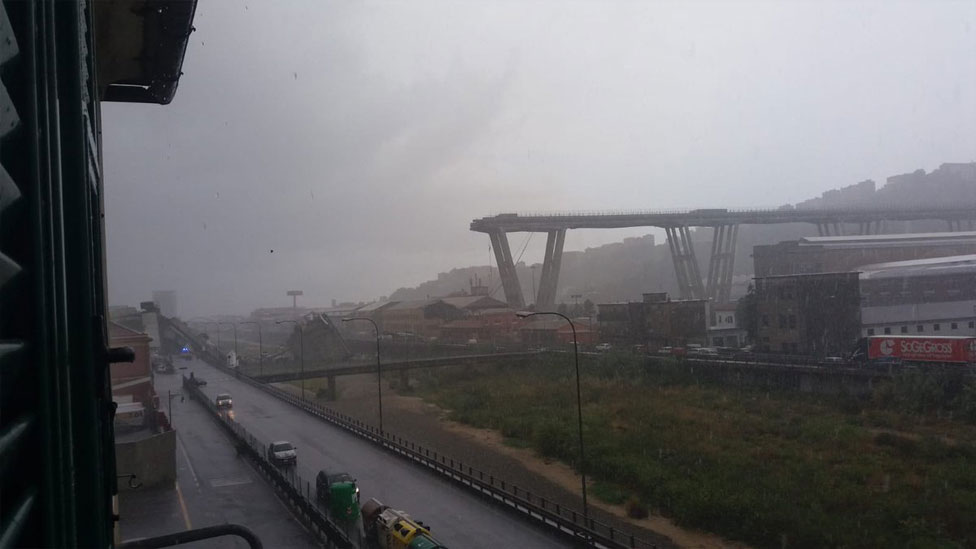 Google, May 2015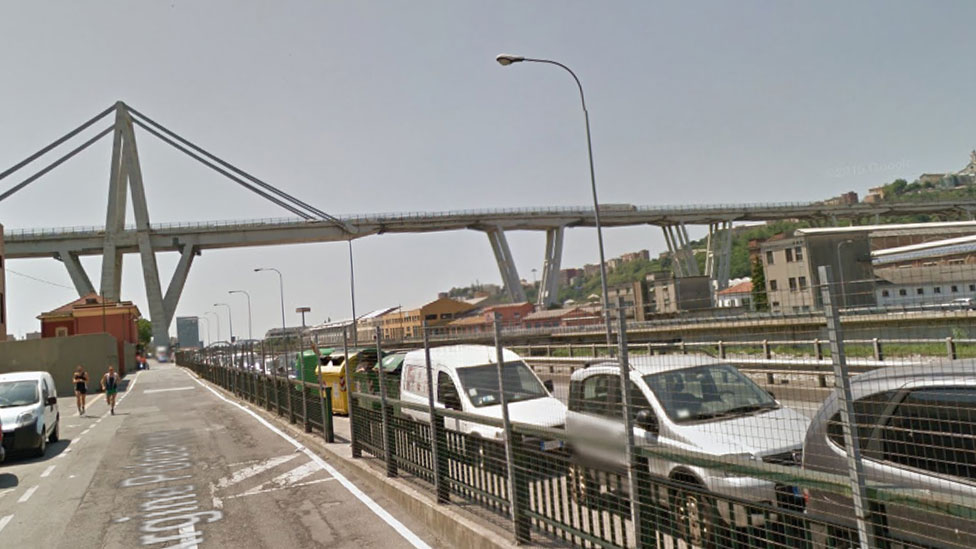 Italy's government, however, started proceedings on Friday to begin stripping the toll bridge's operator, Autostrade, of concessions it holds to operate toll highways.
The company will now have 15 days to submit evidence that it carried out adequate maintenance on the Morandi bridge.
"This disaster obliges us to take new initiatives which are much more rigorous than those adopted by previous governments," Prime Minister Giuseppe Conte said in a statement.
Shares in the company have plummeted in the aftermath of the disaster.
Autostrade said it had carried out routine inspections every few months, finding nothing to suggest the bridge was unsafe, and had fulfilled all of its obligations.
An economics spokesman for one of the government parties also blamed the EU, claiming European rules had prevented Italy from spending money on its roads.
Are road bridges at risk elsewhere in Europe?
Yes, hundreds of road bridges across the EU are in need of repair.
In France, a transport ministry report in July found that about 840 bridges out of 12,000 listed in the national network were in a poor state and "at risk of collapse", though when could not be predicted.
The ministry, quoted by France Info, said however that any bridge found to pose a safety risk would be either closed fully or closed to heavy lorries. Detailed inspections are conducted on each bridge once every three years.
In light of the Genoa disaster there have been warnings in Germany, too, about deteriorating road bridges.
Germany's Federal Highway Research Institute (Bast), quoted by Deutsche Welle news, said more than 5,000 road bridges out of 40,000 inspected on major roads were in a poor state.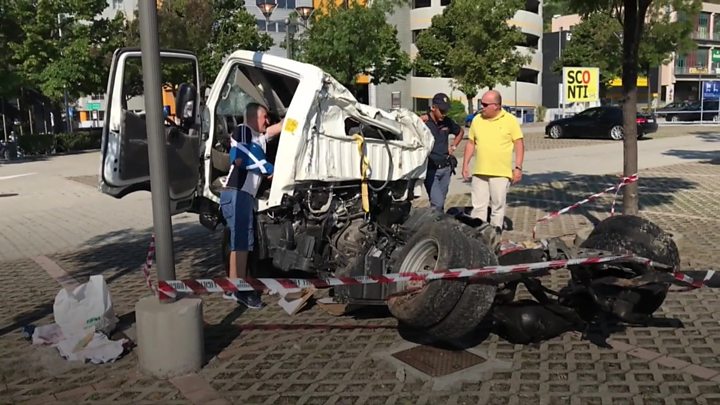 Nine got the worst rating, including a Rhine bridge at Duisburg which carries very heavy traffic.
An infrastructure expert, Marcel Fratzscher, said under-investment in roads was a big problem in Germany, as in Italy. He said German transport infrastructure was some €38bn (£34bn; $43bn) under-funded.
Huge investment in former communist east Germany since 1989 has left its road infrastructure in better repair than in much of western Germany.
Belgium and several other EU countries also scored worse than Italy in a World Economic Forum survey of road infrastructure quality.
In 2017, on a scale of one to seven, Italy scored 4.6 and Belgium 4.5. The Netherlands, France and Portugal had the best scores. The UK's was 5.1.
Bulgaria, like most other ex-communist countries in the EU, scored below the EU average.
The government says 211 Bulgarian road bridges are in a poor state and has ordered wholesale repairs.