Germany deports 'Bin Laden bodyguard' to Tunisia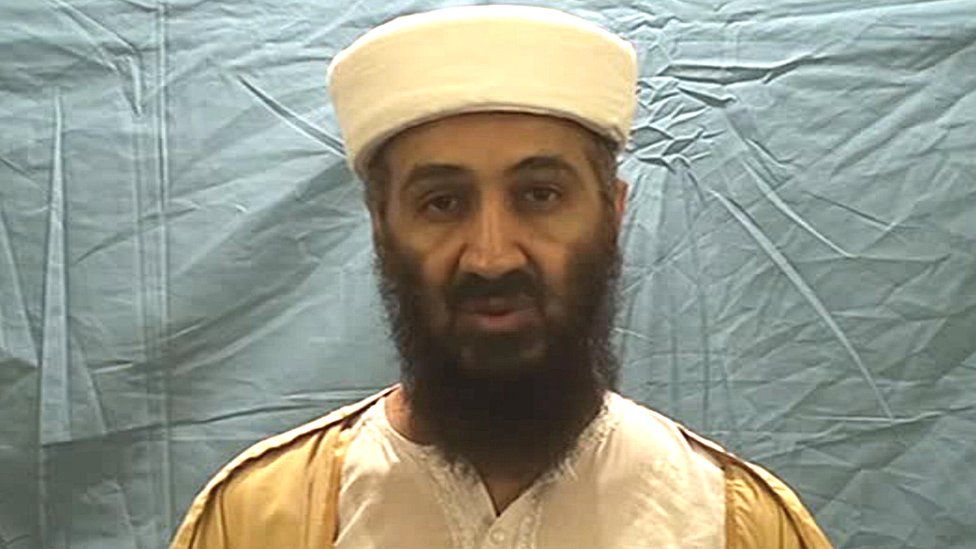 Germany has deported to Tunisia a man who once allegedly protected Osama Bin Laden and had been living in Germany with his family since 1997.
The 42-year-old Tunisian, known as Sami A, was put on a flight from Düsseldorf early on Friday, despite a German court ruling against his deportation.
The faxed court decision reached the authorities too late to stop Sami A being deported, a court official said.
Sami A had argued that he could be tortured if sent back to Tunisia.
He was detained late last month after the migration authorities had decided he could be deported. But the Gelsenkirchen court had upheld his appeal against that decision.
"I can confirm that Sami A was sent back to Tunisia this morning and handed over to Tunisian authorities," said interior ministry spokeswoman Annegret Korff, quoted by AFP news agency.
Sami A was considered a security risk while living in the western city of Bochum, where he was receiving €1,168 (£1,022) a month in welfare payments. His asylum application was rejected in 2007.
German media have not reported his full name for privacy reasons.
He denies jihadist links. He has been living in Bochum with a German wife and four children.
At least three of the 9/11 suicide pilots were members of an al-Qaeda cell based in Hamburg, northern Germany.
According to witness testimony from a German anti-terror trial in 2005, Sami A served for several months in 2000 as one of Bin Laden's bodyguards in Afghanistan. He denies that, but judges in Düsseldorf believed the witness.
Sami A was investigated for alleged al-Qaeda links in 2006, but he was not charged.
He had obtained a temporary residence permit in Germany in 1999 and took several technology courses. He moved to Bochum in 2005.