Asylum seekers in Ireland to be allowed to work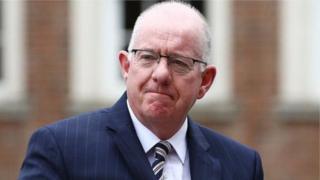 Asylum seekers in the Republic of Ireland will be able to work while their refugee applications are being considered.
The move was announced on Wednesday.
The scheme will be available to asylum seekers waiting more than nine months on their first application for refugee status.
Asylum seekers will not be eligible to work with An Garda Síochána (Irish police), the Defence Forces or the civil service.
However, there will be no fees or income limits under the scheme or any restriction to temporary or permanent jobs.
Justice Minister Charlie Flanagan told Irish national broadcaster RTÉ that a 12-week transition period will apply in which asylum seekers will still be allowed access to welfare payments.
"Once they're part of the system, once they're paid their salary, their wages, like every other worker they will have the opportunity to benefit from our social welfare system but will correspondingly pay tax," he added.