France: Butchers demand protection from vegans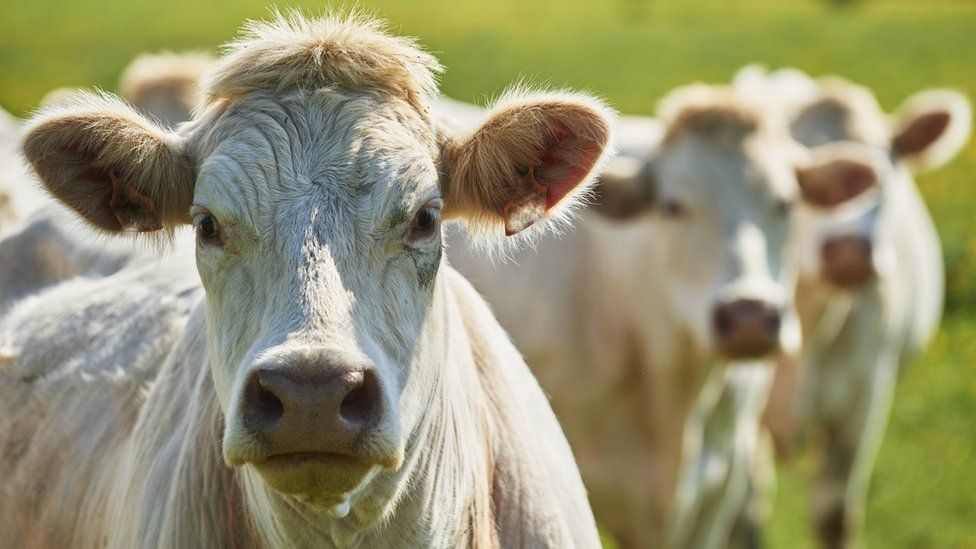 French butchers have written to the government asking for protection against militant vegans, accusing them of trying to shut down the country's traditional meat-eating culture.
Shops have been stoned or defaced with anti-meat graffiti and stickers, the French Federation of Butchers says.
Over the last few months, 15 shops were splashed with fake blood.
Federation chief Jean-François Guihard said in the letter that such attacks were a form of terrorism.
"It's terror that these people are seeking to sow, in their aim of making a whole section of French culture disappear," he wrote.
Vegans wanted to "impose on the immense majority of people their lifestyle, or even their ideology".
"The vegan way of life has been over-hyped in the media," Mr Guihard said, contributing to intolerance.
French butchers have an exalted place in traditional French life but incidents like these are not entirely new, BBC Paris correspondent Lucy Williamson reports.
One shopkeeper described his locks being glued shut 20 years ago.
As a result of a reduction in meat sales, farmers' groups have appealed to President Emmanuel Macron's government in recent weeks to prevent measures that they perceive as anti-meat.
Food makers want to stop the use of the terms "steak", "fillet", "bacon" and "sausage" for non-meat products.
A proposal to require schools to introduce a weekly vegetarian meal was rejected in parliament.