Event in Dublin for 60 years of UN peacekeeping missions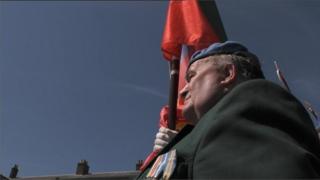 Irish prime minister (taoiseach) Leo Varadkar observed a minute's silence in Dublin on Sunday to commemorate 60 years of Ireland's UN peacekeeping missions.
RTÉ reported that a ceremony was held at Dublin Castle for the occasion.
A roll of honour, remembering the 87 Defence Forces personnel and one garda, who died on overseas service, was read at the ceremony.
Irish Defence Forces have completed more than 70,000 tours of duty.
Irish president Michael D Higgins also attended the ceremony.
These tours have taken place across the world - from Eastern Europe to the Middle East.
Defence forces veterans
Ireland's UN peacekeeping missions began in 1958 with the deployment of a small army contingent to Lebanon.
After the President laid a wreath at Dublin Castle, a minute's silence was observed.
The president also addressed those attending the ceremony and met veterans, including Colonel John Ryan, an army officer who served with the first group sent to Lebanon in 1958.