Man guilty of Ireland Tinder sex attacks on women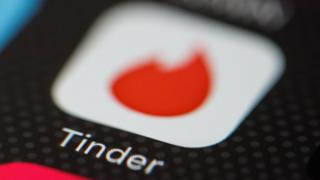 A man has pleaded guilty to two attacks in which he raped one woman and indecently assaulted another, after meeting them on the dating app Tinder.
Patrick Nevin, 36, of Meadowlands Court, Mounttown Road, Dún Laoghaire and previously Dundalk in County Louth, met all the women through Tinder.
He had previously been convicted of sexually assaulting another woman.
The attacks were carried out in July 2014.
Nevin had been waiting to be sentenced for the sexual assault conviction and was due to go on trial for rape this week.
He was facing a further trial in October for indecent assault.
His guilty pleas mean he can now be identified as there will be no upcoming trials.
The pleas followed a ruling to allow details of his other offences to be made known to the jury in the rape trial, which was due to take place this week.
The prosecution had said the evidence of all three assaults was relevant to the case as there was a "similar methodology" used.
The judge agreed and said she would allow the request to include the evidence.
She said in including such evidence a balance had to be struck between its probative value over its prejudicial effect.
The court was told that Nevin had met all three women on the Tinder dating app and had used a similar method to carry out the assaults.
'Turned into a monster'
In November, Nevin was convicted by a jury after denying a charge of sexual assault.
There, the jury heard he had subjected the woman to a frightening and violent sexual assault after taking her to a secluded part of the University College Dublin complex.
The woman told gardaí (Irish police) he had "turned into a monster" before sexually assaulting her.
His defence lawyers had tried to have reports of his previous offence removed from online news but this application was rejected by the judge.
'Psychiatric reports'
The judge said running through the case law on this issue was the ability of juries to focus their minds on the matters put before them in the courtroom.
She also referred to comments made by another Irish High Court judge in a similar application, who said courts would have to become accustomed to the modern world with regard to material accessible on the internet.
He will be sentenced on 26 July for rape and indecent assault.
His lawyers said they needed time to have forensic psychiatric reports prepared.
His sentence for the sexual assault conviction will be mentioned in court this Friday.